In many ways, a proper understanding of morality, especially sexual morality, is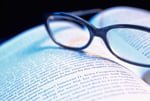 clearly tied to a proper understanding of our origins. For example: evolutionary philosophy does not provide an objective basis for any link between sexual activity and morality. Animals have many different types of "mating systems." Some species are polygamous, many are promiscuous. A few species are mostly monogamous, but genetic studies have revealed that many species that appear to be monogamous are not actually so. In many species, a female may give birth to a group of offspring that are not all fathered by the same individual. Without the objective standard of morality given by the Creator, we would have no basis for the evaluation of sexual behavior as morally good or bad. The current push to approve homosexual partnerships illustrates this point. It is only in the light of Creation that marriage is properly understood.
"In both the Old and the New Testament, the marriage relation is employed to represent the tender and sacred union that exists between Christ and His people. To the mind of Jesus the gladness of the wedding festivities pointed forward to the rejoicing of that day when He shall bring home His bride to the Father's house, and the redeemed with the Redeemer shall sit down to the marriage supper of the Lamb."-Ellen G. White, The Desire of Ages, p. 151.
Discussion Questions
Darwinism denies anything like the biblical creation. What rules for sexual behavior, if any, does Darwinism provide, and how do they contrast with the biblical ideal?
What are some biblical examples of good marriages and happy homes? Name some biblical examples of unhappy marriages and homes. What can we learn from both?
Review the description of the virtuous wife in Proverbs 31:10-31. What should be the character of the husband of such a wife?
In what ways can your local church be a place that can help to affirm and strengthen the ideals of marriage? What practical things can your church do in order to accomplish that goal?
Amen!

(

0

)

Print/PDF/Email