"Many profess to be on the Lord's side, but they are not; the weight of all their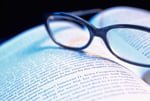 actions is on Satan's side. By what means shall we determine whose side we are on? Who has the heart? With whom are our thoughts? Upon whom do we love to converse? Who has our warmest affections and our best energies? If we are on the Lord's side, our thoughts are with Him, and our sweetest thoughts are of Him. We have no friendship with the world; we have consecrated all that we have and are to Him. We long to bear His image, breathe His spirit, do His will, and please Him in all things." -Ellen G. White, Testimonies for the Church, vol. 2, p 262.
"It is the privilege of every soul to be a living channel through which God can communicate to the world the treasures of His grace, the unsearchable riches of Christ. There is nothing that Christ desires so much as agents who will represent to the world His Spirit and character. There is nothing that the world needs so much as the manifestation through humanity of the Savior's love. All heaven is waiting for channels through which can be poured the holy oil to be a joy and blessing to human hearts."-Ellen G. White, Christ's Object Lessons, p. 419.
Discussion Questions:
What terms does Paul use to describe the high calling of God's people? 2 Cor. 5:18-20; 6:17-18. What do these images mean in practical terms? How do our lives show that this is talking about us?
If we are honest, we can read and claim all the Bible promises we want, but unless we make a conscious choice at the moment of temptation to set our minds on the things that we should, we will succumb to temptation. What principles or practices have you found helpful in controlling your thoughts when tempted?
What would you respond to someone who says that, "Yes, my thoughts are not always what they should be, but my actions and lifestyle are above reproach"?
Along with the wonderful spiritual and doctrinal truths that we have been given as Seventh-day Adventists, we have the health message, as well. How can we learn to better integrate these principles into our lives and into our outreach and witness? What role should the health message have in revival and reformation?
Amen!

(

19

)

Print/PDF/Email