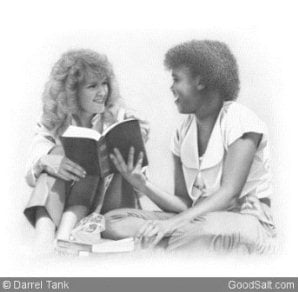 Sometimes we are sent to reap where others have turned the soil, sown the seed, and watered the crop. Although there may be the rare occasion where one person digs, sows, waters, and reaps all in one field, this is certainly not the rule. In our fast-paced modern world people move into and out of our sphere of influence, and we must be ready to build upon the evangelistic work that others have begun.1
Read John 4:35–41. While we often get excited at the reaping stage of a person's Christian growth, what do these verses tell us about rejoicing with others who have contributed along the way? 
Usually when we refer to reaping, we are specifying a certain time of year when the crops are ready to be harvested. For most crops there is a specific reaping season. In the spiritual realm, however, there is no set time for reaping. Jesus makes this point strongly in John 4:35. In agricultural terms, the harvest may well have been four months away, but in regard to those who are ready to accept Jesus, some part of the field is ever ripe for harvest.
At Jacob's well, Jesus sowed the gospel seed in the heart of the Samaritan woman. She, in turn, sowed the seed among the people of Sychar, and now the Samaritans walk toward Jesus past unripe grain fields. As it was with the disciples, the Lord encourages us to be ready to reap from the continually ripening field of the world.
Consider 2 Peter 3:9. Why is God so keen for laborers to go out into the harvest? 
It is because of God's great love and compassion for humankind that He desires laborers to go into the harvest (see Matt. 9:36–38). As we consider the world field today, the harvest still seems great and the laborers few. The disciples were told to pray that reapers would be sent out into the harvest. As we modern-day disciples pray for laborers, the Holy Spirit will open the way for us to do that which He has called us to do.
Think over the past few days. How many chances did you have to witness for your faith, to plant a few seeds that could one day reap a harvest? How many of those times did you do it? How many opportunities did you pass up?
Amen!

(

0

)

Print/PDF/Email