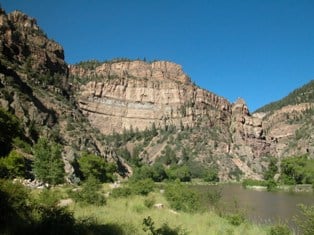 Evolution, interpreted as degrees of change over time, is a fact accepted by all educated Christians, including Seventh-day Adventists, with the qualification that these changes are limited to very low levels of functional complexity (also known as "microevolution"). However, the Darwinian concept that more complex biomachines, to include all living things, evolved from the same common ancestor over hundreds of millions of years by random mutations and natural selection is not science. Such "macro" evolution has never been demonstrated nor is such a story statistically tenable this side of a practical eternity of time. We therefore believe that the Darwinian hypothesis for the origin and diversity of life on this planet should have been abandoned long ago in the face of the continually mounting evidence that is more and more favorable to the biblical hypothesis of origins. For these reasons we believe that the biblical model is the more empirically rational model given the scientific evidence that is currently available.
Seventh-day Adventist Fundamental Belief 6 affirms the Genesis account of creation in six days. And since the biblical record indicates that life on this planet originated thousands of years ago, rather than billions of years ago, we are linking to a few resources that provide some of the evidence that demonstrates the biblical creation model to be a rational explanation of the origin of life on this planet.
Seventh-day Adventist Resources Providing Scientific Evidence for Creation of this Earth Thousands of Years Ago
Adventist Sites Dealing with Science and Creation:
Science and Scripture – On this site, Adventist scientist Ariel Roth attempts to reconcile the authority of science and Scripture. Includes information about books, videos and discussions related to the controversy between the Bible and modern science.
Science Discovers God: Seven Convincing Lines of Evidence, Hard Copy (Published 2009), Kindle Format – In this book Ariel Roth begins with a brief historical sketch that leads into the surprising fact that four out of ten scientists in the United States believe in a personal God who answers their prayers. The paradox is that very few, if any, of these scientists will publish about God in scientific journals and textbooks. What many scientists believe in, and what they publish about when they take a scientific stance can be very different things. 
Roth then discusses a number of key issues related to the existence of God. These include the intricate organization of the matter of the universe and the precision of the forces of physics. This is followed by a number of biological topics including the origin of life, the genetic code, and complexities such as the eye and the brain. Consideration is then given to the problem time poses for evolution when the fossil record is analyzed. It turns out that the geologic eons are totally inadequate for the improbabilities postulated.
The last third of the book addresses the intriguing question of why is it that, in the context of so much data that seems to require a God in order to explain what we see, scientists still remains silent about Him? (The book is a bit more reader-friendly than the next book below – Origins, which reads a bit like a college text book.)
Origins: Linking Science and Scripture (Hardcover, published 1998) – Are the realms of science and the Bible irreconcilable? Has science and its theory of evolution disproved the Bible? Is there no meaning to humanity's existence? In this book Roth argues that there is a lot of scientific evidence that supports the biblical account of beginnings, and that taken together science and the Bible give us a more complete and sensible view of the world around us. 
This book attempts to show that the dichotomy between science and Scripture is not what is often surmised and that there is a reasonable harmony between the two. If you feel a bit adrift trying to justify your belief in the biblical account of creation, this is a good book to bolster your understanding and your confidence. Roth is a careful scientist and presents his evidence with lots of end notes for further investigation. 
Earth History Research Center – Multi-lingual site sponsored by Southwestern Adventist University includes technical scientific papers dealing with various aspects of origins as well as information in simple question-and-answer format.
The Emperor Has No Clothes – Naturalism and The Theory of Evolution – Sean Pitman deals with the statistical problems of the theory of evolution from genetics to geology, which suggests a recent creation as the most reasonable solution to the question of the origin of life on this planet. Lots of material on this site to keep you reading for weeks at least. 
Geosciene Research Institute: The archived version of the Creation and Science secction at the Geoscience Research Institute are mostly scientific papers, with some being more readable than others. The sub-section of "Commentaries on Creation and Science," which includes quite a number of published articles apparently is not longer available at the site but may be accessed through the Internet Archives. On the current site, the Collected Papers on Faith and Science may or may not include the papers in the archived versions. You can check out the GRI blog and the GRI Facebook page. 
A Creation Perspective – web site on which David Plaisted presents evidence that life is young with emphasis on populations genetics. Includes a testable theory of creationism and a precise boundary between micro and macro evolution.
Creation – Darwin Revisited British Adventist site bills itself as "An Adventist Perspective on the Evolution/Creation Debate"
Earth Science Associates: Fingerprints of Creation – Robert V. Gentry sees the polonium halos in granite as evidence for a young earth. Overinterpretation of Radiohalos – Critique of Gentry's work by members of the Geoscience Research Institute
Mike's Origins Resource: Creation Science, Prophecy, Biblical Evidence – Molecular geneticist uses scientific and biblical evidence to investigate origins. Topics include pseudogenes, ancient DNA, biological time clocks, Carbon 14, flood geology, solar system, world history chart, prophecy.
Scientific Theology: Online Book by Paul Giem – Develops a theology modeled on science and suggests corrections in current scientific thinking in areas such as origins of life. The most helpful section is probably the  coverage of radiometric dating. HTML and PDF format. This site also includes links to other articles by Paul Giem and his Sabbath School class which explores creation science issues on a weekly basis.
Free Online Articles
Audio-visual Resources
Creation Resources for Kids
Articles on Theology of Creation
Materials for Teachers and Others Interested in the Science of Origins
Links to Other Sites Relevant to Science and Creation
Please note that these are not Seventh-day Adventist sites and provide an overview of various viewpoints, including opposing evolutionary viewpoints.
GlobalFlood.org online home of Dr. John Baumgardner's work related to the Genesis flood, in which he demonstrates how his hypothesis matches observable data.
Discovery Institute  – Leaders in the Intelligent Design movement. Most of these do not promote a "young earth" in line with the biblical record, but they provide some of the best anti-evolution arguments from a scientific perspective. They also produced Icons Of Evolution, a video that asks some serious questions about  Darwinism.

In the Beginning: Compelling Evidence for Creation and the Flood by Dr. Walt Brown, a mechanical engineer. This online book (also available in hardback or softcover format on Amazon) proposes a scientific model for the mechanics of the world-wide flood and how it may account for the geology we see today. (The hard copy is much more user-friendly than the web page.)

Tas Walker's Biblical Geology. An engineer who went back to university to study geology, Tas Walker presents a geological history model based on the biblical record of a world-wide flood.
Institute for Creation Research. Includes popular as well as peer-reviewed research section.
Creation Ministries International articles related to science and creation from a young-earth perspective. Publishes Creation Magazine – unique quarterly 56-page full-color family magazine focuses on God's creation, suitable for K-12 students. Also publishes Journal  of Creation, an in-depth, peer-reviewed comment, reviews and the latest research findings that relate to origins and the biblical account of Creation, the Flood and the Fall. 3 issues per year
Creation Wiki -free encyclopedia from a creationist perspective.
Creation Research Society –

P

rofessional organization of trained scientists and interested lay persons committed to scientific special creation. Publishes a popular bi-monthly magazine called Creation Matters, with online archives, as well as a peer-reviews journal, the CRS Quarterly, with selected articles available online.
True Origins archive, a creationist response to the anti-creationist www.talkorigins.org
Creation Science Movement British site described as the the oldest creationist movement in the world. Includes book reviews and archive of online journals.
Origin of the Species by Charles Darwin with a 50-page introduction by creationist Ray Comfort. (PDF file)
Answers in Genesis – Very readable, popular creation science site that promotes the idea that not only this earth but also the whole universe is only thousands of years old. (Seventh-day Adventists generally believe that the universe is much older than this planet.) Includes much good material, but has sometimes tended to accept spurious evidence in favor of a young earth.
Amen!

(

6

)

Print/PDF/Email