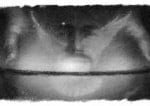 Read for This Week's Study: Deut. 6:4; Phil. 2:6; Matt. 28:19; Gen. 1:26, 27; John 14–16.
Memory Text:
"But you, beloved, building yourselves up on your most holy faith, praying in the Holy Spirit, keep yourselves in the love of God, looking for the mercy of our Lord Jesus Christ unto eternal life" (Jude 20, 21, NKJV).
Key Thought: Scripture contains references and hints to the deity and unity of the divine Godhead.
Though the word Trinity itself doesn't appear in the Bible, the teaching definitely does. The doctrine of […]