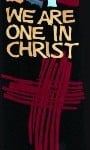 The situation in Antioch surely was tense: Paul and Peter, two leaders in the church, were in open conflict. And Paul holds nothing back as he calls Peter to account for his behavior.
What reasons does Paul give for publicly confronting Peter? Gal. 2:11–14. 
As Paul saw it, the problem was not that Peter had decided to eat with the visitors from Jerusalem. Ancient traditions about hospitality certainly would have required as much.
The issue was "the truth of the gospel." That is, it wasn't [...]