03: Seeing People Through Jesus Eyes – Singing with Inspiration
The title for the quarter immediately brings to mind 
Hymn 499, What A Friend We Have in Jesus. For this our second week of studying how to be a friend to those who need encouragement, and leading them to the know the Lord, we sing this in 
Hymn 653, Lead Them, My God, to Thee.
The memory text has Jesus telling us to follow Him. Our response is in 
Hymn 623, I Will Follow Thee, My Savior. The Sabbath afternoon introduction then shows our response in 
Hymn 311, I Would Be Like Jesus and 
Hymn 653, Lead Them, My God to Thee. Our prayer at this time is 
Lead Me, Lord, Hymn 691.
Sunday has us singing again 
Lead Them, My God to Thee, Hymn 653.
On Monday we find Jesus longing to teach his disciples, just as he is longing to teach us today: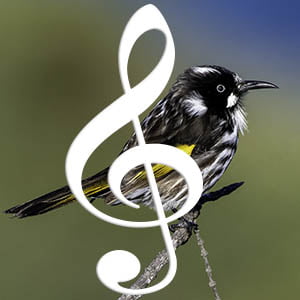 Hymn 193, Savior, Teach Me.
We learn of being a witness on Tuesday: 
Hymn 356, Lord Who Dost Give to Thy Church (verse 4). As Christians, we are able to share Jesus as in 
Hymn 183, Good Christian Friends Rejoice.
It was so amazing to see (Wednesday) that for Jesus, no one is beyond reach, even the most difficult person and the vilest offender: 
Hymn 341, To God Be the Glory! To share this, we pray that God will give the second touch and 
Open Mine Eyes, Hymn 326. With this we will be able to see the spiritual opportunities to share Jesus. We are encouraged to 
Work, for the Night is Coming, Hymn 375; 
Hymn 582, Working, O Christ, With Thee and 
Hymn 576, Awake, Awake to Love and Work as we are all an 
Heir of the Kingdom, Hymn 594.
On Thursday, Paul went about 
Seeking the Lost, Hymn 373 as he heard the call 
Go, Preach My Gospel, Hymn 378. "If we have ears to hear and eyes to see, we, too, will be guided by unseen angels to reach truth seekers with the truths of the kingdom" says our study guide: 
Hymn 326, Open My Eyes.
Friday asks some questions. Will we heed Matthew 9:37 and 
Come Labor On, Hymn 357? Do we see the solution is to pray that God will send us into His harvest? 
Hymn 488, At First I Prayed. Do we still pray 
Open My Eyes, Hymn 326?
The Savior Is Waiting, Hymn 289 is exactly what we are able to tell each person with whom we come in contact each day, and can be the theme song of our lives.
2 Timothy 2:15 KJV – "Study to shew thyself approved unto God, a workman that needeth not to be ashamed, rightly dividing the word of truth."
Amen!

(

5

)

Print/PDF/Email