04: Discipling Children – Hit the Mark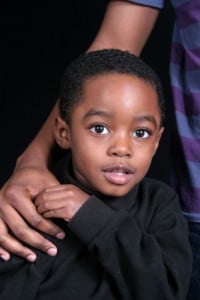 It was a make or break moment. His future was riding on what he would do. Confinement and possible death on one hand. Favor, prosperity and possible freedom on the other. He was a young man without a home, alone in a foreign land, living the life of a slave. He had few opportunities that promised anything more than a continued life of the same. Now everything was on the verge of change.
The odds had been stacked against Joseph for most of his young life. What he thought was a happy home full of his father's love and the companionship of his brothers was really an incubator that would be monumental in the history of the world.
Instead of the love and nurture that older brothers should give, he was subjected to ridicule, scorn and extreme jealously by those who should have been his mentors and protectors. Their attitude toward him set in motion his years of slavery. He was destined to be another statistic; another casualty of the coldness of human hearts.
Now he finds himself confronted by a woman of great power and influence appealing to his vibrant manhood. He had rebuffed her sexual overtures on other occasions but this time was different.
"But it happened about this time, when Joseph went into the house to do his work, and none of the men of the house was inside, that she caught him by his garment, saying, "Lie with me." But he left his garment in her hand, and fled and ran outside." Genesis 39:11, 12
We marvel at Joseph's firmness of character and integrity. We applaud the depth of his conviction when he declares "How then can I do this great wickedness, and sin against God?" Genesis 39:9. We are fascinated as we see subsequent events, on the surface disastrous, turn into opportunities never equaled in a lifetime.
"Then Pharaoh said to Joseph, "Inasmuch as God has shown you all this, there is no one as discerning and wise as you. You shall be over my house, and all my people shall be ruled according to your word; only in regard to the throne will I be greater than you." And Pharaoh said to Joseph, "See, I have set you over all the land of Egypt." Genesis 41:39-41
How is it possible that a young man, separated from his home and his religion at an early age, could withstand such temptation and live such an exemplary life? How is it possible that a young man without a matriculation through church school, regular attendance at religious services, access to inspirational writings or fellowship with believing saints, could serve as a model for the best that godly living offers?
The answer traces back to one of our best loved texts, "Train up a child in the way he should go: and when he is old, he will not depart from it." Proverbs 22:6. Joseph as a lad learned from his father the true meaning of worship. Prayer and fidelity to God was instilled in him from an early age. And at the optimum time those fireside chats, those lessons learned about God through nature, and the unfolding of the meaning of sacrificial offerings paid off in decisions that would preserve his heritage and save an entire nation from starvation.
The Bible gives numerous examples to encourage us in leading our little ones in godly paths. Young men and women who stood upright through trying times shared a common denominator of having godly, dedicated parents. Daniel and his three companions, Moses, and the prophet Samuel were all products of the determination of their parents in preparing children to fill their place in this world and for the world to come.
This week's study, Discipling Children, reminds us that Christ's instruction to His disciples to suffer the little children to come to Him was more than just a suggestion. It was a call for leaders and parents alike to lead their little ones to Him. It pays off.
Here are a few Hit the Mark questions for this week's lesson discussion:
Give examples of what "Train up a child in the way he should go" means to you.
Isn't it true that all children trained properly become godly individuals?
Why do you answer yes or no?
What characteristics are shared by Daniel, his companions, Moses, Samuel and Joseph that can be traced back to their upbringing?
What role, if any, does nature play in training our children for God?
Isn't it true that the more time children spend in church settings, the better off they will be?
Why do you answer yes or no?
Isn't it true that Proverbs 13:24 "He who spares his rod hates his son, But he who loves him disciplines him promptly

"

encourages corporal punishment?

Why do you answer yes or no? (note: spare the rod, spoil the child is not found in the Bible)
Give examples of what it means to lead children to Jesus.
We close this week with the words of God to the Children of Israel as they prepared to enter the Promised Land. Even then the intentional training of our little ones was included in the divine instructions: "Hear, O Israel: The Lord our God, the Lord is one! You shall love the Lord your God with all your heart, with all your soul, and with all your strength.
"And these words which I command you today shall be in your heart. You shall teach them diligently to your children, and shall talk of them when you sit in your house, when you walk by the way, when you lie down, and when you rise up." Deuteronomy 6:4-7
Until next week let's all continue to Hit the Mark in Sabbath School!
Amen!

(

13

)

Print/PDF/Email