04: Prayer Power: Interceding for Others – Singing with Inspiration
The title for the quarter immediately brings to mind 
Hymn 499, What A Friend We Have in Jesus. The power of prayer this week, our interceding, is requesting 
Lead Them, My God, to Thee, Hymn 653. We may tell others 
For You I Am Praying, Hymn 284. It is still our task to ask 
Heavenly Father Hear Our Prayer, Hymn 658 as there are "blessings prayer offers for ourselves and for others"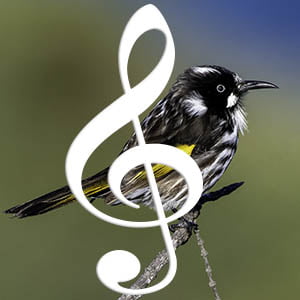 (Sunday).
Prayer combines "our helplessness and weaknesses with God's omnipotent power" in 
Hymn 84, God the Omnipotent (Monday). In the study on this day, we see that Jesus is praying for us
(For You I Am Praying, Hymn 284) just as he did for Peter.
On Tuesday we see our "God is so powerful, so mighty" – 
Hymn 88, I Sing the Mighty Power of God. We pray that we may know Jesus – 
Hymn 3, God Himself Is With Us.
Do you, do I, see the mighty power of God presented to us at the close of Wednesday's study? Sing 
Praise to the Lord, Hymn 1. "Not one of our prayers goes unnoticed". Every morning we raise our voices to our Father in Heaven on behalf of many people: 
Lord, in the Morning, Hymn 39 and then continue praying through the day.
Jesus is joining us in pleading for those who do not know, or follow in the path Jesus has trod before us:
Hymn 283, O Jesus, Thou Art Standing
Hymn 284, For you I Am Praying
Hymn 287, Softly and Tenderly
Hymn 468, A Child of the King
Hymn 494, We Would See Jesus
Hymn 571, What Does the Lord Require, and
Hymn 598, Watch Ye Saints
The Savior Is Waiting, Hymn 289 is exactly what we are able to tell each person with whom we come in contact each day, and can be the theme song of our lives.
2 Timothy 2:15 KJV – "Study to shew thyself approved unto God, a workman that needeth not to be ashamed, rightly dividing the word of truth."
Amen!

(

6

)

Print/PDF/Email