05: From Pride to Humility – Singing with Inspiration
The hymn that will be used as the theme for this quarter is from "The Church Hymnal, Official Hymnal of the Seventh-Day Adventist Church" which was surpassed by the "Seventh-day Adventist Hymnal" in 1985.In the 'old' hymnal,
Number 497 – Standing by a Purpose True, that is, "Dare to be a Daniel" will be the favourite. I do hope you are able to source this hymn and use it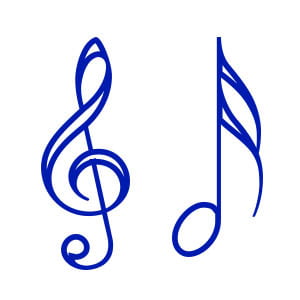 frequently during this quarters Sabbath School study time.
Our church hymnal has a section named "Humility" in it. The hymns in this section are:
Hymn 567 "Have Thine Own Way, Lord",
Hymn 568 "Make Me a Captive, Lord",
Hymn 569 "Pass Me Not, O Gentle Savior" and
Hymn 570 "Not I, but Christ".
Daniel singles out the sin of neglecting the poor (Monday) –
Hymn 363 "Lord, Whose Love in Humble Service".
It is good to see the King lift his eyes toward Heaven –
Hymn 226 "Lift Up Your Heads" then to give a prayer of thanksgiving –
Hymn 560 "Let All Things Now Living",
Hymn 559 "Now Thank We All Our God" and
Hymn 566 "Father, We Thank You".
God's blessings as you enjoy your "Singing with Inspiration" this quarter.
2 Timothy 2:15 KJV – "Study to shew thyself approved unto God, a workman that needeth not to be ashamed, rightly dividing the word of truth."
Amen!

(

5

)

Print/PDF/Email