06: Unlimited Possibilities – Singing with Inspiration
The title for the quarter immediately brings to mind Hymn 499 – What  A Friend We Have in Jesus.
The Sabbath afternoon introduction shows us that God is calling each of us: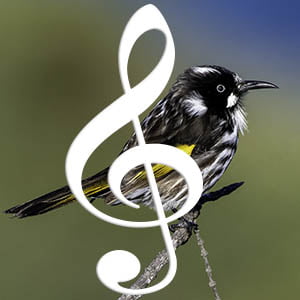 Hymn 287 – Softly and Tenderly,
Hymn 361 – Hark! 'Tis the Shepherd's Voice I Hear and
Hymn 359 – Hark! The Voice of Jesus Calling. With the gifts that are given us, we can then request
Take My Life and Let It Be –
Hymn 330. Hymn 578 – So Send I You is what the Lord is telling each of us with our varying gifts.
The differing gifts bestowed (Sunday) unites our love for Christ and the Scripture:
Firstly, in verse two of
Hymn 214 – We Have This Hope and then
Hymn 272 – Give Me The Bible.
We then are united in our service to our God:
Hymn 251 – He Lives, I serve a risen Savior and
Hymn 634 – Come, All Christians, Be Committed.
The rest of the weeks' study encourages us to exercise the gifts God has given to us, as in verse three of
Hymn 26 – Praise the Lord! You Heavens Adore Him, verse three of
Hymn 235 – Christ Is Made the Sure Foundation, verse two of
Hymn 274 – O Word of God Incarnate,
Hymn 346 – Lord Who Dost Give to Thy Church and
Hymn 363 – Lord, Whose Love In Humble Service we consecrate every gift which You impart. We now sing
Hymn 309 – I Surrender All.
With these gifts given, we go forth in
Hymn 378 – Go, Preach My Gospel as we are
Seeking The Lost – Hymn 373. Monday continues to encourage us to accept the Holy Spirit as we did at our baptism and we may then ask
Baptize Us Anew – Hymn 258.
We are reminded on Wednesday "His promises are sure":
Hymn 518 – Standing on the Promises.
To grow our gifts (Thursday), service is the best way:
Hymn 87 – God Who Spoke in the Beginning (verse 3),
Hymn 306 – Draw Me Nearer,
Hymn 357 – Lord Who Dost Give to Thy Church and
Hymn 363 – Lord, Whose Love In Humble Service.
For You I Am Praying – Hymn 284 because
The Savior Is Waiting– Hymn 289 is exactly what we are able to tell each person with whom we come in contact each day.
2 Timothy 2:15 KJV – "Study to shew thyself approved unto God, a workman that needeth not to be ashamed, rightly dividing the word of truth."
Amen!

(

7

)

Print/PDF/Email