1: God's Mission to us. Part 1 – Singing with Inspiration
"God's Mission – My Mission" consistently points us to our Gracious God and how He wishes us to portray what He has done for us. In response we will reach out to others: 
Hymn 573 – I'll Go Where You Want Me To Go, Dear Lord, hence our theme hymn. This is in response to 
So Send I You – Hymn 573.
Sabbath afternoon's introduction reminds us how our universe was put into existence by God, Himself: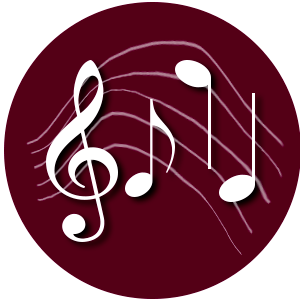 Hymn 97 – Lord Of The Boundless Curves Of Space.
"The God Who Reaches Out to Us" is perfumed with the amazing love given to us: 
Hymn 79 – O Love Of God, How Strong And True, 
Hymn 76 – O Love That Wilt Not Let Me Go, 
Hymn 162 – Wondrous Love, 
Hymn 78 – For God So Loved The World and 
Hymn 191 – Love Divine. Because of this abundant love, God had "the plan of redemption" in place for us showing 
The Wonder of Redeeming Love – Hymn 179 instructing that we are 
By Christ Redeemed – Hymn 402.
Monday reminds us that 
God Himself Is With Us – Hymn 3. This helps us to ponder and ask 
O For A Closer Walk with God – Hymn 315. Abraham was called and able to praise God, and so are we in singing The God Of Abraham Praise – Hymn 11.
"The God Who Continues to Be With Us" (Wednesday), encourages us to go 
Seeking The Lost – Hymn 373.
Oh, with grateful thanks, we see "in the place where sin abounded, God's grace much more abounds" (Thursday): 
Hymn 109 – Marvelous Grace.
So, dear people, be encouraged to go forward so that we and all our friends and neighbors will be rejoicing 
When We All Get To Heaven – Hymn 633.
To learn unknown hymns, you will find the accompaniment music for each one at: https://sdahymnals.com/Hymnal/
Another great resource is for when there is a hymn you wish to sing but can't find it in your hymnal. Go to https://www.sdahymnal.org/Search and in the search bar type a special word in that is in the hymn. I am sure you will be amazed at the help you will be given.
 2 Timothy 2:15 KJV – "Study to shew thyself approved unto God, a workman that needeth not to be ashamed, rightly dividing the word of truth."

(

3

)