11: Sharing the Story of Jesus – Singing with Inspiration
The title for the quarters lesson pamphlet immediately brings to mind 
Hymn 499 – What  A Friend We Have in Jesus.
Our lesson study title for this week, Sharing the Story of Jesus, makes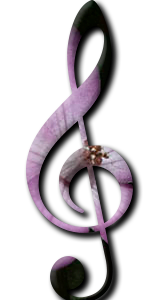 Hymn 152 – Tell Me the Story of Jesus stand out.
Sunday shows us the steps that are taken of why we wish to share Jesus with others. Due to the kindness of Jesus, the change in our lives can be seen in our responses in:
Hymn 185 – Jesus Is All the World to Me
Hymn 245 – More About Jesus
Hymn 329 – Take the World but Give Me Jesus
Hymn 340 – Jesus Saves! And
Hymn 618 – Stand Up for Jesus
 All My Hope On God Is Founded – Hymn 5 portrays God's guidance in our time of change.
As happened with the change in John being with Jesus, our personal testimony can reflect the 
Amazing Grace – Hymn 108 of Jesus in our changed lives. Jesus "desires only the service of love:" says Ellen White in Desire of Ages p.22. From this we sing 
Hymn 294 – Power in the Blood "would you do service for Jesus your King?" and 
Hymn 191 – Love Divine.
The disciples had seen and felt the power of Christ and surely sang
Hymn 29 – Sing Praise to God.
On Wednesday we are able to testify with assurance and sing 
Hymn 462 – Blessed Assurance, Jesus Is Mine! Isaiah 45:22 reveals 'Look to Me, and be saved…' 
Hymn 340 – Jesus Saves! We are then able to rejoice in 
Hymn 27 – Rejoice, Ye Pure in Heart! and sing heartily 
Hymn 190 – Jesus Love Me.
Thursday's Bible text, Galatians 2:20 give us 
Hymn 570 – Not I, but Christ.
For You I Am Praying – Hymn 284 because 
The Savior Is Waiting– Hymn 289 is exactly what we are able to tell each person with whom we come in contact each day.
If you do not know any of the hymns listed above, you will find the music for these at: https://sdahymnals.com/Hymnal/
2 Timothy 2:15 KJV – "Study to shew thyself approved unto God, a workman that needeth not to be ashamed, rightly dividing the word of truth."
Amen!

(

3

)

Print/PDF/Email