2: A Moment of Destiny – Singing with Inspiration
"Three Cosmic Messages" encourages us to 
Watch, Ye Saints – Hymn 598 as we near the end of this old world's history to witness the Second Coming of our Lord, and Saviour, Jesus Christ. This is a wonderful hymn to give courage, dear people, and is our theme for this quarter.
 We will be noting at times throughout the quarter that 
'Tis Almost Time For The Lord To Come – Hymn 212 and we should be proclaiming the message that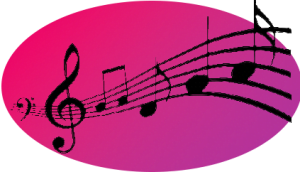 Jesus Is Coming Again – Hymn 213.
 For this week's study, Matthew 24:14 says 
Go, Preach My Gospel – Hymn 378 with Revelation 14:14-20 telling us 
Let Every Lamp Be Burning Bright – Hymn 595 and 
Hymn 211 – Lo! He Comes.
Sunday asks the question if we are for or against Jesus. May we all choose to be faithful: 
O Brother, Be Faithful – Hymn 602 and then 
Tell It To Every Kindred and Nation – Hymn 202.
It won't be long and "The Son of Man Returns" so 
Watch, Ye Saints – Hymn 598 (Monday).
 Hymn 416 – The Judgment Has Set is our reminder for Tuesday.
I cannot wait to see "The Victor's Crown" of our Lord Jesus:  
Hymn 199 – The Head That Once Was Crowned and 
Hymn 223 – Crown Him With Many Crowns.
In today's world we see that 
Far And Near The Fields Are Teeming – Hymn 358 as is stated in Thursday's study time.
 "God call us now….to surrender our lives to Him", says Friday's finale: 
Hymn 309 – I Surrender All.
So, dear people, be encouraged to go forward and
"Lift up the trumpet and loud let it ring, Jesus IS coming again" – Hymn 213.
To learn unknown hymns, you will find the accompaniment music for each one at: https://sdahymnals.com/Hymnal/
Another great resource is for when there is a hymn you wish to sing but can't find it in your hymnal. Go to https://www.sdahymnal.org/Search and in the search bar type a special word in that is in the hymn. I am sure you will be amazed at the help you will be given.
 2 Timothy 2:15 KJV – "Study to shew thyself approved unto God, a workman that needeth not to be ashamed, rightly dividing the word of truth."

(

5

)