7: Jesus, The Anchor of The Soul – Singing With Inspiration
The titles of the thirteen Sabbaths of study this quarter give us two hymns to use as the themes:
Hymn 593 – In Times Like These and 
Hymn 177 – Jesus, Your Blood and Righteousness.
Hymn 534 – Will Your Anchor Hold? is answered clearly in our lesson study title this week, as does the memory text. 
Hymn 499 – What a Friend We Have in Jesus (verse 2) answered the Sabbath afternoon question about getting discouraged.
The Word we are blessed with we can say 
Lord, I Have Made Thy Word My Choice – Hymn 273¸ as they are 
Wonderful Words of Life – Hymn 286. We can then pray 
Lord, Bless Thy Word to Every Heart – Hymn 667.
We do not wish to crucify our Lord again, says Monday, as does verse 3 of 
Hymn 588 – Lord of All Nations.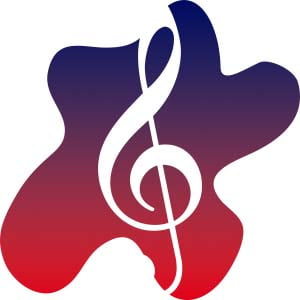 Tuesday reminds us that "there is no other means for that forgiveness besides Jesus (Hebrews 10:1-14)": 
Hymn 299 – Forgive Our Sins As We Forgive and in 
Hymn 480 – Dear Lord and Father.
Salvation and Faith are the two key words on Wednesday:
Hymn 339 – God Is My Strong Salvation, and
Hymn 646 – To the Name That Brings Salvation, then 
Hymn 608 – Faith Is the Victory, 
Hymn 523 – My Faith Has Found a Resting Place, 
Hymn 517 – My Faith Looks Up to Thee, and 
Hymn 602 – O Brother, Be Faithful.
Hebrews 6:19 returns to us on Thursday as does 
Hymn 534 – Will Your Anchor Hold?
 We are bound for The Promised Land! Hallelujah!! – 
Hymn 620 – On Jordan's Stormy Banks. Come, Lord Jesus, come – very soon.
To learn unknown hymns, you will find the accompaniment music for each one at: https://sdahymnals.com/Hymnal/
Another great resource is for when there is a hymn you wish to sing, but can't find it in your hymnal. Go to https://www.sdahymnal.org and in the search bar type a special word in that is in the hymn. I am sure you will be amazed at the help you will be given.
2 Timothy 2:15 KJV – "Study to shew thyself approved unto God, a workman that needeth not to be ashamed, rightly dividing the word of truth."
Amen!

(

1

)