7: The Covenant With Abraham – Singing With Inspiration
The book of Genesis offers us so many and vast topics from which to choose a theme hymn. As we are starting at the very beginning, I would like to give praise to our Creator of heaven and earth in singing Hymn 320 – Lord of Creation and Hymn 2 – All Creatures of Our God and King. The stories that follow creation will lean back towards our amazing God and what He has done for each of us in creation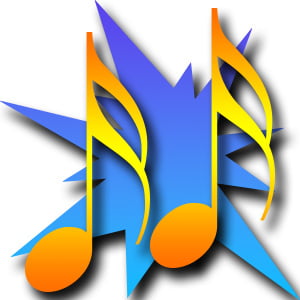 .
Just as Abraham had a covenant made to him by God, we also have a covenant with God: Hymn 522 – My Hope Is Built on Nothing Less (verse 3) and Hymn 347 – Built On the Rock (verse 4). We can then say in song The God of Abraham Praise – Hymn 11.
Just as Abraham had a wondrous faith, so too may we:
Hymn 304 – Faith of Our Fathers,
Hymn 523 – My Faith Has Found a Resting Place,
Hymn 517 – My Faith Looks Up to Thee, and
Hymn 608 – Faith Is the Victory.
God took Abram outside in Genesis 15:5 and asked if the stars could be counted, so we may also do this in Hymn 98 – Can You Count the Stars? 
Sunday's study continues with Abram "reassured and 'believed in the Lord' (Genesis 15:6)" Hymn 511 – I Know Whom I Have Believed, and that "Humans are saved by grace": Hymn 108 – Amazing Grace and Hymn 109 – Marvelous Grace.
In many ways today, we have the Lord speak to us just as He spoke to Abram (Monday and Tuesday) Hymn 541 – Lord, Speak to Me. Tuesday closes with the thought that "Abraham still struggled with living it out in faith and trust". Having learned from Abraham's life, are we able to sing with wholeheartedness I Am Trusting Thee, Lord Jesus – Hymn 535?
Ellen G White in Patriarchs and Prophets page 140 asks if we are pleading with God in prayer for the souls around us as the world falls to pieces as in the days of Sodom: Hymn 284 – For You I Am Praying.
God's abundant blessings this quarter as we study through the first book of the Bible which our gracious God has given. May we be faithful and all say "Come, Lord Jesus, come – very soon" so we are able to go to our new home in Heaven, as We Have This Hope – Hymn 214.
To learn unknown hymns, you will find the accompaniment music for each one at: https://sdahymnals.com/Hymnal/
Another great resource is for when there is a hymn you wish to sing, but can't find it in your hymnal. Go to https://www.sdahymnal.org and in the search bar type a special word in that is in the hymn. I am sure you will be amazed at the help you will be given.
2 Timothy 2:15 KJV – "Study to shew thyself approved unto God, a workman that needeth not to be ashamed, rightly dividing the word of truth."
Amen!

(

3

)