Friday: Further Study: The Pre-Advent Judgment
Further Study: "He who dwells in the heavenly sanctuary judges righteously. His pleasure is more in His people, struggling with temptation in a world of sin, than in the host of angels that surround His throne."–Ellen G. White, Christ's Object Lessons, p. 176.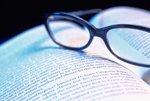 "Satan has an accurate knowledge of the sins that he has tempted God's people to commit, and he urges his accusations against them, declaring that by their sins they have forfeited divine protection, and claiming that he has the right to destroy them. He pronounces them just as deserving as himself of exclusion from the favor of God. . . . But while the followers of Christ have sinned, they have not given themselves up to be controlled by the satanic agencies. They have repented of their sins and have sought the Lord in humility and contrition, and the divine Advocate pleads in their behalf. He who has been most abused by their ingratitude, who knows their sin and also their penitence, declares: 'The Lord rebuke thee, O Satan. I gave My life for these souls. They are graven upon the palms of My hands. They may have imperfections of character; they may have failed in their endeavors; but they have repented, and I have forgiven and accepted them.'"—Ellen G. White, Prophets and Kings, pp. 588, 589.
Discussion Questions:
Where did questions about God's justice, law, and fairness first arise, on earth or in heaven? What are the implications of your answer, especially in the context of helping us to understand why there is a heavenly judgment of any kind?
The Seventh-day Adventist Church has proclaimed the message of the judgment for many years now. Still Christ has not returned. How are we to respond to what seems to be a very long time? Why is it so important to remember that, as humans, we have a very limited understanding of time itself? Think about some of the very long, time prophecies in the Bible and how someone living in those times could easily have been discouraged about what, from their perspective, seemed to be taking forever.
Many Christians believe in the biblical concept of judgment. (How could they not? It's all throughout the Bible.) How, though, does linking the judgment to the sanctuary help to reveal crucial truths about the nature of judgment and the assurance that it offers us?
Amen!

(

7

)

Print/PDF/Email