Further Study: Prayer: The Heartbeat of Revival
"Keep your wants, your joys, your sorrows, your cares, and your fears before God.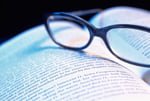 You cannot burden Him; you cannot weary Him. He who numbers the hairs of your head is not indifferent to the wants of His children. 'The Lord is very pitiful, and of tender mercy.' James 5:11. His heart of love is touched by our sorrows and even by our utterances of them. Take to Him everything that perplexes the mind. Nothing is too great for Him to bear, for He holds up worlds, He rules over all the affairs of the universe. Nothing that in any way concerns our peace is too small for Him to notice. There is no chapter in our experience too dark for Him to read; there is no perplexity too difficult for Him to unravel. No calamity can befall the least of His children, no anxiety harass the soul, no joy cheer, no sincere prayer escape the lips, of which our heavenly Father is unobservant, or in which He takes no immediate interest. 'He healeth the broken in heart, and bindeth up their wounds.' Psalm 147:3. The relations between God and each soul are as distinct and full as though there were not another soul upon the earth to share His watch care, not another soul for whom He gave His beloved Son."-Ellen G. White, Steps to Christ, p. 100.
Discussion Questions:
Why do we need to pray if God knows everything? Though many answers can be given, perhaps the most important one is that we have been told, time and again in the Bible, to pray. Even if we don't understand how it works, those who pray effectively know that it does work. You might take a medicine that helps to bring healing to your body, even though you don't know how that medication works. It's the same with prayer. What other reasons can you give for the importance of prayer, especially as we seek revival and reformation?
Read over prayerfully the Ellen G. White quote found in Friday's Further Study. Look at all the encouragement that is found in there, especially in the last line that addresses the relationship between God and the praying supplicant. What can you do, what choices can you make, to enter into the kind of close communion with the Lord that is described here?
In class, talk about the reality of the great controversy, and how it's being manifested in your own church community. Talk about how praying together can help you all work through whatever challenges you are facing.

(

0

)