Inside Story: The Compelling Message
Maria grew up in Poland.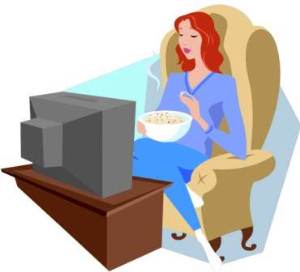 As a teenager Maria searched for God, but she didn't find what she was looking for. Eventually she returned to her parents' church and immersed herself in its practices, hoping for spiritual fulfillment.
As she read the Bible, she discovered many texts that raised questions in her mind. The book of Revelation posed the greatest challenge, but her priest couldn't answer her questions.
Maria's husband wanted to leave Poland, which didn't have enough television stations to satisfy him. Maria wanted to stay near her grandchildren in Poland. So she began searching for some television stations her husband might like.
As she flipped through the channels, a program caught her attention. The speaker was discussing the book of Revelation. She watched the program with great interest and tuned in again the next day to hear more. She heard sermons that challenged her long-held beliefs and sent her searching her Bible to verify what the speaker was saying. She realized that everything he said was supported by the Bible.
Maria realized that the church of her childhood, the church she loved vehemently, was not following the Bible. She stayed home from church that Sunday, but she didn't know what to do with herself. She turned on the radio and was surprised to hear a worship service broadcast from an Adventist Church in Warsaw, the capital city. She enjoyed the worship and felt spiritually refreshed. At the end of the broadcast, the announcer said that the pastor was waiting to take listeners' calls. Maria dialed the number and talked to the pastor.
She asked so many questions! When she asked why she should believe that the Adventist Church is the true church, he said simply, "Base your faith on the Bible; follow it alone."
She continued watching the television program she had found and realized that it was an Adventist program. By the following Sabbath Maria was convinced that God was leading her to the Adventist Church. She found the church and recognized it as one she had visited as a teenager. "I hadn't been ready to accept the Sabbath as a teenager, but on the day I returned, I accepted all the Bible truths I had been hearing. I love this church and the truths that I have found here. It's such a precious message."
Your mission offerings help support Adventist radio and television broadcasts that are reaching people around the world.
Maria Bartok shares her newfound faith in her homeland, Poland.
---
Produced by the General Conference Office of Adventist Mission.
Find more stories like this at AdventistMission.org
email: info@adventistmission.org
Amen!

(

0

)

Print/PDF/Email