Submission Over Ambition in 2022
As I plan for 2022, I realize God does not need me to dream and make plans as much as He just needs me to surrender my dreams and submit to His plans. I need to allow God to take my life in 2022 and do whatever He pleases with me, in order to prepare the way for His kingdom. For Elijah, that meant being taken up into heaven in a flaming chariot. For John the Baptist that meant being beheaded and dying alone in prison. I need to give God permission in 2022 to use me like Elijah or John the Baptist – whichever way will bring Him the most glory. John the Baptist was just as precious to Jesus as was Elijah. God did not favor Elijah in the flaming chariot any more than He favored John the Baptist when he was beheaded. They were both just as precious to God, and both were just as successful in bringing glory to God.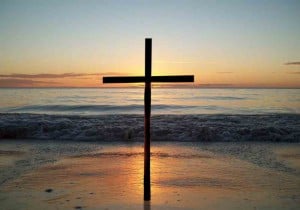 Some of us wish for a better lot in life in 2022 than we had in recent years. Some of us wish for better jobs and positions. Some of us are unhappy where we are, but that does not mean that God is using us any less. A young friend of mine at church recently got her first job. A few weeks later I asked her how her job was going, and she told me she was going to quit because her boss aggravated her. I told her no matter where she worked for the rest of her life, she will most likely always have a boss that aggravates her, so she should just get used to it. She is not alone. Many have ambitious hopes for 2022 and dream of some kind of a promotion. However, worthwhile promotions don't come from our selfish ambitions.
True promotion comes from God.
For promotion cometh neither from the east, nor from the west, nor from the south. But God is the judge: he putteth down one, and setteth up another. Psalms 75:6-7 KJV  
I believe the book, Ministry of Healing has some wise counsel for us regarding our life work. 
Many are dissatisfied with their lifework. It may be that their surroundings are uncongenial; their time is occupied with commonplace work, when they think themselves capable of higher responsibilities; often their efforts seem to them to be unappreciated or fruitless; their future is uncertain.  Let us remember that while the work we have to do may not be our choice, it is to be accepted as God's choice for us. Whether pleasing or unpleasing, we are to do the duty that lies nearest. "Whatsoever thy hand findeth to do, do it with thy might; for there is no work, nor device, nor knowledge, nor wisdom, in the grave, whither thou goest." Ecclesiastes 9:10.  If the Lord desires us to bear a message to Nineveh, it will not be as pleasing to Him for us to go to Joppa or to Capernaum. He has reasons for sending us to the place toward which our feet have been directed. At that very place there may be someone in need of the help we can give. He who sent Philip to the Ethiopian councilor, Peter to the Roman centurion, and the little Israelitish maiden to the help of Naaman, the Syrian captain, sends men and women and youth today as His representatives to those in need of divine help and guidance. -Ellen White, Ministry of Healing, pages 472-473.
A son of a friend of mine was pitching in the minor leagues, and he, along with the rest of us, had dreams of him pitching in the World Series one day. I was hoping to see him pitch in a world series game here at Tropicana Field, either for or against the Tampa Bay Rays. He made it to Triple A, but before making it to the majors, an injury set him back and he had to retire from baseball without ever fulfilling his ambition to pitch in the majors. After baseball he became a police officer. Sadly, one night he was called to the scene of a suicide. The family was very distraught. The friend's son spoke words of hope and comfort to them. Later the family wrote a thank-you letter to the police department thanking the officer for being there for them and bringing them hope and comfort in their darkest hour. When my friend told me about the letter her son received, I told her that was worth more than a hundred world series championship rings. 
It was not John the Baptist's dream to be beheaded in prison, but he prepared the way for God's kingdom more  than anyone else could.
It was not the ambition of a young maiden to be a slave in a foreign country, but it was there that she led Naaman to God. 
It was my friend's son's ambition to pitch in the major leagues, but it was while working as a police officer that he helped a family when they needed help the most. He could not have helped them like that while  celebrating a world series victory on the baseball diamond. 
Are you willing to surrender your ambitions and submit your life to God in 2022? Are you willing to let him use you in 2022 any which way that will glorify Him? Whether it's like Elijah in a flaming chariot or John the Baptist dying alone in prison? 
But Jesus called them to him, and saith unto them, Ye know that they which are accounted to rule over the Gentiles exercise lordship over them; and their great ones exercise authority upon them. But so shall it not be among you: but whosoever will be great among you, shall be your minister: And whosoever of you will be the chiefest, shall be servant of all. For even the Son of man came not to be ministered unto, but to minister, and to give his life a ransom for many. Mark 10:42-45
Amen!

(

43

)