1990 · 1991 · 1992 · 1993 · 1994 · 1995 · 1996 · 1997 · 1998 · 1999
<< 1980s · Main Index · 2000s >>
---
1999 Collection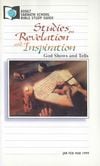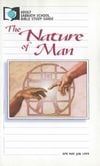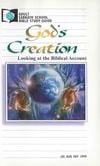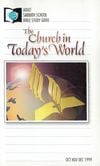 Oct-Dec 1999 · The Church in Today's World
[ HTML Lesson Index ] [ Download the Complete Quarterly Lesson PDF (Teachers Edition) – 5.28Mb ]
Weekly Topics
---
July-Sept 1999 · God's Creation: Looking at the Biblical Account
[ HTML Lesson Index ] [ Download the Complete Quarterly Lesson PDF (Teachers Edition) – 5.03Mb ]
Weekly Topics
---
Apr-June 1999 · The Nature of Man
[ HTML Lesson Index ] [ Download the Complete Quarterly Lesson PDF (Teachers Edition) – 5.11Mb ]
Weekly Topics
---
Jan-Mar 1999 · Studies on Revelation and Inspiration: God Shows and Tells
[ HTML Lesson Index ] [ Download the Complete Quarterly Lesson PDF (Teachers Edition) – 5.38Mb ]
Weekly Topics
---
1998 Collection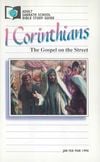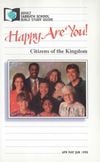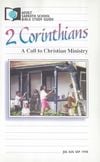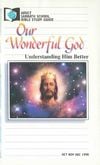 Oct-Dec 1998 · Our Wonderful God: Understanding Him Better
[ HTML Lesson Index ] [ Download the Complete Quarterly Lesson PDF (Teachers Edition) – 6.37Mb ]
Weekly Topics
---
July-Sept 1998 · 2 Corinthians: a Call to Ministry
[ HTML Lesson Index ] [ Download the Complete Quarterly Lesson PDF (Teachers Edition) – 4.82Mb ]
Weekly Topics
---
Apr-June 1998 · Happy Are You!: Citizens of the Kingdom
[ HTML Lesson Index ] [ Download the Complete Quarterly Lesson PDF (Teachers Edition) – 4.94Mb ]
Weekly Topics
---
Jan-Mar 1998 · 1 Corinthians: the Gospel in the Street
[ HTML Lesson Index ] [ Download the Complete Quarterly Lesson PDF (Teachers Edition) – 5.26Mb ]
Weekly Topics
---
1997 Collection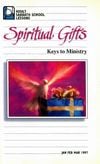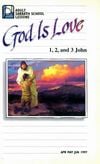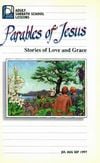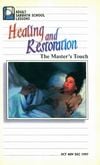 Oct-Dec 1997 · Healing and Restoration: the Master's Touch
[ HTML Lesson Index ] [ Download the Complete Quarterly Lesson PDF (Teachers Edition) – 4.39Mb ]
Weekly Topics
---
July-Sept 1997 · Parables of Jesus: Stories of Love and Grace
[ HTML Lesson Index ] [ Download the Complete Quarterly Lesson PDF (Teachers Edition) – 4.75Mb ]
Weekly Topics
---
Apr-June 1997 · God is Love: 1, 2 and 3 John
[ HTML Lesson Index ] [ Download the Complete Quarterly Lesson PDF (Teachers Edition) – 4.42Mb ]
Weekly Topics
---
Jan-Mar 1997 · Spiritual Gifts: Keys to Ministry
[ HTML Lesson Index ] [ Download the Complete Quarterly Lesson PDF (Teachers Edition) – 4.43Mb ]
Weekly Topics
---
1996 Collection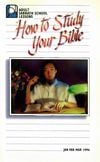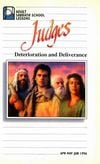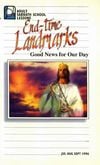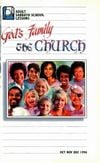 Oct-Dec 1996 · God's Family: The Church
[ HTML Lesson Index ] [ Download the Complete Quarterly Lesson PDF (Teachers Edition) – 4.64Mb ]
Weekly Topics
---
July-Sept 1996 · End Time Landmarks: Good News for Our Day
[ HTML Lesson Index ] [ Download the Complete Quarterly Lesson PDF (Teachers Edition) – 4.57Mb ]
Weekly Topics
---
Apr-June 1996 · Judges: Deterioration and Deliverance
[ HTML Lesson Index ] [ Download the Complete Quarterly Lesson PDF (Teachers Edition) – 4.78Mb ]
Weekly Topics
A Few Good People
Civil War
---
Jan-Mar 1996 · How to Study Your Bible
[ HTML Lesson Index ] [ Download the Complete Quarterly Lesson PDF (Teachers Edition) – 4.58Mb ]
Weekly Topics
---
Download the Complete Quarterly Lesson PDF
1995 Collection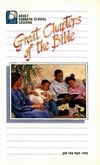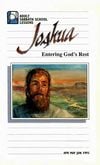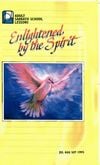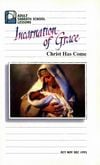 Oct-Dec 1995 · Incarnation of Grace: Christ Has Come
[ Download the Complete Quarterly Lesson PDF – 5.11Mb ]
Weekly Topics
The Time for Grace
A Messiah Is Promised (Part I)
A Messiah Is Promised (Part II)
The Time Is Right
The Suffering Servant
A Compassionate Mission
A Pastoral Christ
An Inclusive Saviour
A Genealogy of Grace
Joseph's Marriage to Mary
Mary and Elizabeth Called by God
The Call of the Shepherds
The Birth of Jesus
---
July-Sept 1995 · Enlightened by the Spirit
[ Download the Complete Quarterly Lesson PDF – 5.99Mb ]
Weekly Topics
Who Is the Holy Spirit?
Empowered by the Spirit
The Holy Spirit's Call to Fellowship and Service
The Holy Spirit's Ministry Prior to the Cross
Transformed by the Spirit
Made Holy by the Spirit
Victorious by the Spirit
The Promise of Rain
The Former Rain
The Gifts of the Spirit
How Jesus Enables Us to Receive the Latter Rain
Sealed by the Spirit
The Latter Rain
Witnessing by the Spirit
---
Apr-June 1995 · Joshua: Entering God's Rest
[ Download the Complete Quarterly Lesson PDF – 5.07Mb ]
Weekly Topics
Joshua, God's Man
The Two Joshuas
Battle Strategy
Reconnaissance
Crossing to Conquer
The Shout of Victory
Treachery in the Camp
Enemy Stratagem
Canaan's Conquest Completed
Dividing the Inheritance Stage I
Dividing the Inheritance Stage II
Passing the Torch
"We Will Serve the Lord"
---
Jan-Mar 1995 · Great Chapters of the Bible
[ Download the Complete Quarterly Lesson PDF – 5.00Mb ]
Weekly Topics
The Great Love Lyric
The Suffering Son of God
God's Honor Roll
In the Beginning
God's Ten Eternal Principles
The Qualities That Qualify
The Keynote of Victory
Christ's Last Prayer With His Disciples
The True Fast, the True
Restorers, and the True Sabbath
"When Shall These Things Be?"
The Gospel for the End-Time
God's Care in Storm and Stress
---
1994 Collection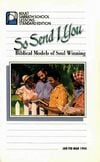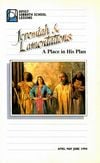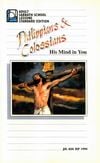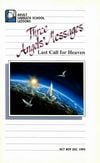 Oct-Dec 1994 · Three Angels' Messages: Last Call for Heaven
[ Download the Complete Quarterly Lesson PDF – 5.75Mb ]
Weekly Topics
Angels With a Global Mission
The Everlasting Gospel
Fear God
The Hour of His Judgment
Give Glory to Him
Worshiping Our Creator
Babylon the Pretender
Satan's Mark Versus God's Seal
The Wrath of God
The Latter Rain
The Loud Cry
Faith Triumphant
Earth's Final Harvest
The Three Angels' Messages and Your Life
---
July-Sept 1994 · Philippians & Colossians: His Mind on You
[ Download the Complete Quarterly Lesson PDF – 4.65Mb ]
Weekly Topics
How Will Christ Finish What He Began?
Jesus, Our Friend
Jesus, Our Example
Jesus, the Source of Righteousness
Our Goal for Growth
Jesus, Supplier of All Our Needs
Jesus, Reconciler of the Universe
Jesus, Our Hope of Glory
Jesus, Our Standard of Truth and Life
Jesus, the Answer to Legalism
Jesus, Our Image of the New Creation
Serving Jesus
Witnessing for Jesus
---
Apr-June 1994 · Jeremiah & Lamentations: A Place in His Plan
[ Download the Complete Quarterly Lesson PDF – 4.96Mb ]
Weekly Topics
A Place in His Plan
A Prophet's Pilgrimage
No Other God
Wedding Vows
The Praying Prophet
God's Object Lessons
A New Start
Sabbath Sacredness
Divine Discipline
Prophets of Peace
Precious Promises
The Siege of Jerusalem
"Great Is Thy Faithfulness"
---
Jan-Mar 1994 · So I Send You: Biblical Models of Soul Winning
[ Download the Complete Quarterly Lesson PDF – 3.57Mb ]
Weekly Topics
What Did Jesus Teach About Mission?
Who Are Christ's Disciples?
Who Is the Source of the Power?
How Did Jesus Win Souls?
What Is Friendship Evangelism?
What Is the Most Important Decision?
How Do We Teach as Jesus Did?
How Does Jesus Want People to Live?
In What Ways Does Christ Baptize Us?
What Is the Value of Fellowship?
How Can Every Member Be Active for Christ?
How Did Christians Witness Through the Ages?
What Is Christ's Last Message to the World?
---
1993 Collection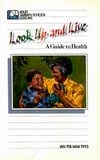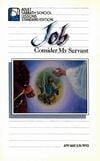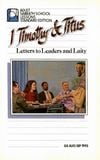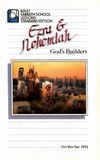 Oct-Dec 1993 · Ezra & Nehemiah: God's Builders
[ Download the Complete Quarterly Lesson PDF – 4.10Mb ]
Weekly Topics
Builders for God
Going Home
Always Available
A Second Attempt
Living by the Word
Mixed Marriages
A Patriot's Vision
Building in Faith
Ruthless Religion
Spiritual Rehabilitation
Public Pledges
Behind the Story
There Shines a Star
---
July-Sept 1993 · 1 Timothy & Titus: Letters to Leaders and Laity
[ Download the Complete Quarterly Lesson PDF – 4.83Mb ]
Weekly Topics
The World of Timothy and Titus
Teaching Sound Doctrine
Proclaim and Defend the Gospel
Prayer, Modesty, and Relationships
The Leaders of the Church
Godly Ministers and Members
The Elderly and Widows of the Church
Attitudes Toward Church Leaders
Ministry to Servants and False Teachers
The Organization of the Church
Guidelines to Christian Character
Godly Living Here and Hereafter
Rebirth Is Renewal
---
Apr-June 1993 · Job: Consider My Servant
[ Download the Complete Quarterly Lesson PDF – 4.79Mb ]
Weekly Topics
When Calamity Strikes
The Adversary
Conversation With a Suffering Man
Confused by Tradition
Job Asks for a Mediator
Trusting Through Trials
Our Advocate on High
"My Redeemer Liveth"
Glimpses of the Hidden God
I Hold Fast
Perfect in Knowledge
"Where Were You?"
"Mine Eye Seeth Thee"
---
Jan-Mar 1993 · Look Up and Live: A Guide to Health
[ Download the Complete Quarterly Lesson PDF – 4.56Mb ]
Weekly Topics
Why Be Healthy?
"None of These Diseases"
One Hundred Thirty Years Ago
Making Changes
True Remedies
Body Building
Character Building
Striving for the Mastery
Ruthless Killers
"The Very Best Medicine"
Belief and Cleansing
A Living Offering
"Go Ye"
---
1992 Collection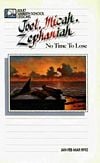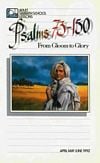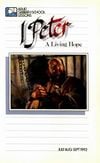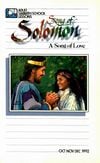 Oct-Dec 1992 · Song of Solomon: A Song of Love
[ Download the Complete Quarterly Lesson PDF – 5.09Mb ]
Weekly Topics
Solomon: The Shaping of a Bible Writer
Textbook on Relationships
Showcase for a Crown Jewel
God's Gift of Love
Quests of the Heart
Love Finds a Voice
The Ingredients of Meaningful Relationships
Marriage That Gladdens the Heart
A Unique and Tender Knowledge
Hope for Shattered Dreams
Drink From Your Own Well
Passing on Love's Torch
Loving Unto the End
---
July-Sept 1992 · 1 Peter: A Living Hope
[ Download the Complete Quarterly Lesson PDF – 4.82Mb ]
Weekly Topics
Peter; First Among Equals
Elect Strangers and Pilgrims
Our Living Hope
The Triumph of Faith
Call to Holy Living
God's Showcase
Civic Responsibilities
Walking in His Footsteps
To Love, Honor, and Cherish
Defend the Faith
Victory and Service
Suffering and the Christian
Final Exhortations
---
Apr-June 1992 · Psalms 73-150: From Gloom to Glory
[ Download the Complete Quarterly Lesson PDF – 4.19Mb ]
Weekly Topics
Is Life Fair?
Distress and Deliverance
What Makes God's People Special?
From Death to Life
When the Going Gets Tough
Our Earthly Pilgrimage
Good Homes, Stable Society
Worship in Spirit & Truth
The Works of the Lord
The Word of God
King of Kings
God is Present With Me
Hallelujah!
---
Jan-Mar 1992 · Joel, Micah, Zephaniah: No Time to Lose
[ Download the Complete Quarterly Lesson PDF – 4.26Mb ]
Weekly Topics
The Day of the Lord
Revival and Reformation
The Early and Utter Rains
Judgment Brings Deliverance
The Nations Challenged; the Remnant Delivered
Leaders Challenged
Promises of Hope
Power lo Do God's Will
Spiritual and Material Restoration
Desolation of the Earth
God's Appeal
God's Love and Justice Are Supreme
The Kingdom Restored
---
1991 Collection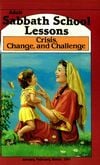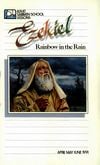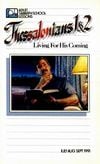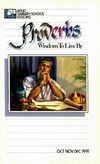 Oct-Dec 1991 · Proverbs: Wisdom to Live By
[ Download the Complete Quarterly Lesson PDF – 4.19Mb ]
Weekly Topics
What Are Your Priorities?
A Star to Guide the Humble
What I Am Versus What You Think I Am
Spiritual Preventive Medicine
Your Choices Determine Your Destiny
Live Within Your Means
As the Needle to the Pole
Apples of Gold
"What Hath God Wrought!"
Like Father, Like Child
A Friend for All Seasons
Drink From Your Own Spring
No Pruning, No Grapes
---
July-Sept 1991 · Thessalonians 1 & 2: Living for His Coming
[ Download the Complete Quarterly Lesson PDF – 4.62Mb ]
Weekly Topics
Responding to the Divine Call
Results and Resistance at Thessalonica
The Epistles Are Born
The Gospel Identified
The Gospel and the Kingdom
Death and the Delay
The Consequences and Manner of Christ's Coming
Signs of Christ's Coming
Watching and Waiting
Living Together Harmoniously
Church Authority and Discipline
Paul's Godly Example
The Sanctified Life
---
Apr-June 1991 · Ezekiel: Rainbow in the Rain
[ Download the Complete Quarterly Lesson PDF – 4.67Mb ]
Weekly Topics
When Tragedy Strikes
I Am With You
The Ministry of Discipline
Secret Sins
The Certainty of God's Word
God's Ideal for Leaders
Individual Responsibility
The Ministry of Memory
Lord of the Nations
Shepherds, Sheep, and Salvation
Heaven's Heart Surgery
The Valley of Bones
What Might Have Been
---
Jan-Mar 1991 · Crisis, Change and Challenge
[ Download the Complete Quarterly Lesson PDF – 4.63Mb ]
Weekly Topics
God Hears the Prayer of Faith
Reverence for the Holy
God's Rule or Human Rule?
God Chooses the Leaders of His People
The Road to Rebellion
How God Prepares a Leader
A Hunted Fugitive and a Mad King
How One Is Lost
God Prospers the Righteous
The Eternal Throne of David
Sin and Its Consequences
Crisis Reveals Character
Overshadowing Providence
---
1990 Collection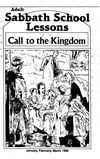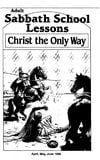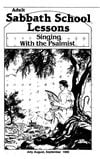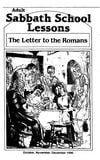 Oct-Dec 1990 · The Letter to the Romans
[ Download the Complete Quarterly Lesson PDF – 2.58Mb ]
Weekly Topics
The Righteousness of God Is Power
The Guilty May Know Him
The Human Dilemma and God's Solution
Believe and Be Right With God
Peace With God
From Death to Life
Jesus, the Only Answer
The New Life in Christ
Who Are God's People?
Salvation for Israel
The Fruits of a New Relationship
Unity of Weak and Strong
Work, Give, Pray, Believe
---
July-Sept 1990 · Singing with the Psalmist
[ Download the Complete Quarterly Lesson PDF – 2.39Mb ]
Weekly Topics
Songs of Praise and Thanksgiving
Victory for the Righteous
Rejoicing With Trembling
A Hymn of Praise: How Great Thou Art!
Standards of Righteousness
Nature, Law, and a Personal Prayer
The Pain of Abandonment; The Triumph of Faith
The Lord My Shepherd
The Secret of Success
The Joy of Forgiveness
Living in a Wicked World
God—Our Refuge and Strength
Rejoicing in God's World
---
Apr-June 1990 · Christ the Only Way
[ Download the Complete Quarterly Lesson PDF – 2.22Mb ]
Weekly Topics
Jewish and Gentile Christianity in Conflict
Called by God
Contending for the Faith
Victory in Christ
Heirs of the Promise
Redemption Only Through Christ
The Purpose of the Law
Law As a Protector
Sons and Daughters of God
New Versus Old Covenant
Christian Freedom Threatened by Legalism
Life in the Spirit
Advice to Christian Friends
---
Jan-Mar 1990 · Call to the Kingdom
[ Download the Complete Quarterly Lesson PDF – 2.36Mb ]
Weekly Topics
"Unto Us a Son Is Given"
The Messiah Comes
Citizens of the Kingdom
Our Father in Heaven
The Power of the Kingdom
Opposition to the Kingdom
A King Who Provides, Protects and Saves
A Kingdom of Glory and Grace
Service for the King
The Rejected King
Signs of the Coming King
The King Condemned
Victory in Defeat

(

3

)