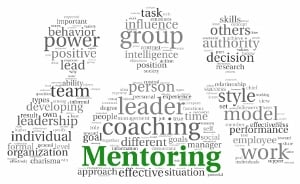 Wax on… wax off. Wax on… wax off
You might recognize that phrase from the 1984 hit movie, "The Karate Kid." A young student is expecting to learn karate but his teacher, Mr. Miyagi, gives him seemingly mundane jobs that are unrelated to karate. Daniel, the young star of the movie, is given the task of washing a car. As Mr. Miyagi walks away he repeats the simple instruction while making circular motions with his hands, "Wax on… wax off. Wax on… wax off." Little did young Daniel know that the careful execution of the mundane was preparing him for the biggest stage of his life. Wax on… wax off. Wax on… wax off
This week as we look at Discipling Spiritual Leaders we can learn no greater lessons on the process than what was employed by the Master Teacher Jesus Christ. The men under His tutelage, by norms of society, were less than ideal candidates to be leaders of a world-wide movement. Their resumes had nothing to suggest that their previous achievements would place them on the short list to do anything so monumental was what they were called to do.
Yet, from their encounters with Christ we will learn principles that are timeless and essential in the development of leaders as well as for those in leadership. Each day the disciples were experiencing interactions between Christ and others that were lessons they would one day repeat. His instructions to them may have seemed to be applicable only to the moment but in reality they were guidelines that, if implemented, would change the world.
Now there was also a dispute among them, as to which of them should be considered the greatest. And He said to them, "The kings of the Gentiles exercise lordship over them, and those who exercise authority over them are called 'benefactors.' But not so among you; on the contrary, he who is greatest among you, let him be as the younger, and he who governs as he who serves. Luke 22:24-26
Spiritual Leaders have a mindset of service. They seek what is best for others and not what is best for themselves or for a favored few. They are more interested in the body succeeding than in their personal success. Unity trumps individuality.
And Jesus answering said unto them, Render to Caesar the things that are Caesar's, and to God the things that are God's. Mark 12:17
Spiritual leaders have financial integrity. There is no muddying of the lines concerning what belongs to others. Those that lead must be trustworthy. The love of money is a disqualifier for spiritual leadership. Ask Judas.
And he said unto them, Come ye yourselves apart into a desert place, and rest a while: for there were many coming and going, and they had no leisure so much as to eat. Mark 6:31
Spiritual leaders have balance in their lives. There are many facets to living and a careful balance will preserve our human machinery. Even those at the forefront of a movement, such as the disciples, needed to understand this principle.
And Jesus said unto him, No man, having put his hand to the plough, and looking back, is fit for the kingdom of God. Luke 9:62
Spiritual leaders have commitment to the Kingdom of God. Their consistency can be counted on. Their dedication can be depended on. They are all the way in.
When Jesus had lifted up himself, and saw none but the woman, he said unto her, Woman, where are those thine accusers? hath no man condemned thee? She said, No man, Lord. And Jesus said unto her, Neither do I condemn thee: go, and sin no more. John 8:10-11
Spiritual leaders are interested in restoration. Helping others to be all that they can be is central to being a spiritual leader. Restoring those that need restoration and growing those that need growing is tied to spiritual leadership.
A new commandment I give unto you, That ye love one another; as I have loved you, that ye also love one another. By this shall all men know that ye are my disciples, if ye have love one to another. John 13:34-35
Spiritual leaders are motivated by love. There is no aspect of Christianity that does not include love. Leadership without love is like a sounding brass and a tinkling cymbal; noise without results. Through the prism of love spiritual leaders make decisions, lay plans, work and lead. There is no higher motive than love for God and love for our fellowman.
I could go on and on, but you get the picture. Everyday Jesus was telling them to Wax on… wax off. Wax on… wax off. Little did the disciples know they were preparing for the biggest stage of their lives. Simply doing as He did, living as He lived, interacting with others as He did and taking on His spirit, was the greatest training any had ever received.
Are you getting ready for greater responsibilities? If so, remember to Wax on… wax off. Wax on… wax off.
Here are a few Hit the Mark questions for this week's lesson discussion:
What does "Spiritual Leader" mean to you?
Is there a difference between a spiritual leader and someone who leads in a secular capacity? Explain your answer
Isn't it true that quality of a leader is determined by their position? Why or why not?
Isn't it true that the more formal education one has the better a leader they will be? Why or why not?
How necessary are qualities such as kindness, civility and gentleness to the success of a spiritual leader? Explain your answer
Isn't it true that past seriously negative behavior, though repented of, should disqualify some from spiritual leadership roles? Why or why not?
List some qualities that would indicate that a person would make an effective spiritual leader.
List some qualities that would indicate that a person would not make an effective spiritual leader.
We close this week with the words of Jesus to His disciples as he neared the time of His perfect sacrifice. It sums up His entire time with them. It's a safe plan for us to follow today:
For I have given you an example, that ye should do as I have done to you. Verily, verily, I say unto you, The servant is not greater than his lord; neither he that is sent greater than he that sent him. If ye know these things, happy are ye if ye do them. John 13:15-17
Until next week, let's all continue to Hit the Mark in Sabbath School!
Amen!

(

7

)

Print/PDF/Email