Read for This Week's Study: 2 Thess. 2:1-12, Matt. 24:1-14, Zech. 3:1, Dan. 8:8-11, Acts 2:22.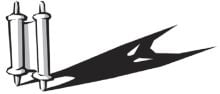 Memory Text: "Let no one deceive you in any way. For that day will not come, unless the rebellion comes first, and the man of lawlessness is revealed, the son of destruction" (2 Thessalonians 2:3, ESV).
Key Thought: In correcting the Thessalonians' false theology of last-day events, Paul reveals truth about end-time deceptions.
In the midst of all Paul's words of encouragement as well as exhortation, he wrote about end-time events, including the greatest end-time event of all, the second coming of Jesus.
In this week's passage, though Paul talks about the end, his emphasis is a bit different from what came before. For one thing, he already told the Thessalonians the details while he was with them. For another, his goal in this text is pastoral, to calm them and persuade them to be more patient regarding end-time events and to warn them about the false teachings being circulated on that topic.
The opening of this week's passage (2 Thess. 2:1, 2) contains several Greek words that point back to 1 Thessalonians 4:13-5:11, such as the coming of our Lord (1 Thess. 4:15), the gathering (1 Thess. 4:17), and the day of the Lord (1 Thess. 5:2). To some extent, this week's passage is a clarification of what Paul said earlier. In it he reveals truths that we ourselves need to understand today.
Study this week's lesson to prepare for Sabbath, September 22.
Like
(

0

)

Print/PDF/Email