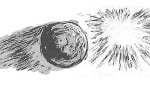 Read for This Week's Study: Zeph. 1:14-18, Joel 2:1-11, Zeph. 2:1-3, Isa. 11:4, Zeph. 3:1-5, Isa. 62:5, Nahum 1-3.
Memory Text: "The Lord will be awesome to them, for He will reduce to nothing all the gods of the earth; people shall worship Him, each one from his place, indeed all the shores of the nations" (Zephaniah 2:11, NKJV).
Key Thought: Judgment is coming; but grace and mercy are still available for those who earnestly seek for it.
If the books of the prophets were placed in chronological order, Zephaniah's would fit between […]