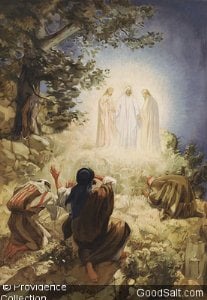 The early believers, no doubt, had obstacles to overcome as they committed themselves to spreading the good news about Jesus. Not the least of these obstacles would have been that most were untrained in the religious schools of the day, and, therefore, would have had little or no credibility in the eyes of the established church.1
Nevertheless, in spite of all obstacles, the apostles and other believers felt strongly called by God to continue in evangelism and witnessing. The blessings of forgiveness and assurance that they had personally experienced compelled them to share. Witnessing was a natural result of conversion.
Read Acts 13:1–49. What work did the Holy Spirit call Barnabas and Saul to do?
---
---
The "Word of God" that was preached everywhere most certainly included the messianic passages of the Old Testament. Those Scriptures that foretold the death and resurrection of the Savior, and His consequent forgiveness and justification of sinners, were presented as being fulfilled in Jesus of Nazareth.
The New Testament clearly reveals what the early believers committed themselves to preaching and sharing. Among their regularly emphasized main points were Jesus as Lord and Christ, salvation through His righteousness, the coming kingdom of God, and the promise of eternal life.
Study Acts 6:1–7. Focus particularly on verses 4 and 7. What enabled the early church to have so much evangelistic success with the professional clergy in Jerusalem? 
---
---
Many people believed in Jesus and accepted Him as their personal Savior because of the testimonies of believers who shared their own life-changing experiences and not simply because people had observed miraculous events.
However powerful and compelling the testimonies and witness of these first evangelists, these people were constantly referring to the Scriptures. That is, they were using the Bible to interpret their experiences. How well do you know the Bible, and how can you get firmly enough grounded in it to be able to use it in your own witnessing?
Amen!

(

0

)

Print/PDF/Email