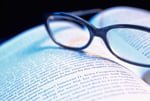 Setting Realistic Evangelism Goals
Both as a church and as a smaller ministry team, we must make sure that any witnessing and evangelistic goals are realistic. The following are some key areas to consider.
Affordable. Finances play a big part in many church strategies today. Consider the costs of advertising, transportation, resources, postage, venue hire, refreshments, to mention just a few expenses incurred in evangelistic activities.
Achievable. Are the set goals realistically achievable? Do we really have the money, time, support, facilities, and personnel to […]