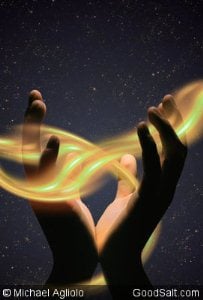 What is the first time the concept of "holiness" (from the same root often translated "sanctified") is mentioned in Scripture? Gen. 2:3. How significant is the fact that the first thing deemed holy in the Bible is time?1
This text gives us our first understanding of holiness. It shows that something, in this case time, is "set apart" from that which is around it. The seventh day itself is no different from any other 24-hour, sunset-to-sunset period; what makes it different, "holy," is that God declared it that way. He set it apart from the rest of the week.
The Hebrew word there for "sanctified" means to "make holy" or to "declare holy." Holiness then implies that something is special about whatever is "holy," something that sets it apart from what isn't holy.
To some degree, then, this idea should help us understand the holiness of God. God is set apart from anything else in creation. He is transcendently separate, so far above and beyond anything that we can truly grasp. To be holy is to be "other," to be different in a special way, as with the seventh-day Sabbath.
How do these texts help us understand the holiness of God in this context? Exod. 15:11, 1 Sam. 2:2, Ps. 86:8–10, Ps. 99:1–3, Isa. 40:25.  
---
---
This concept of holiness should help us better understand the gap between a God who is holy and a race of beings who aren't—a race, in fact, of sinners. God is separate from us, not only because He is the Creator and we are the created but because we are fallen beings. All this should, ideally, help us better understand what Christ has done for us.
Though we are made in the image of God, what are the ways that we differ radically from Him? How do these differences help us understand our need of a Savior? Make a list of those differences and bring them to class on Sabbath.
Amen!

(

0

)
Print/PDF/Email