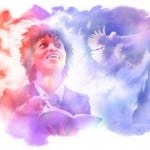 Irunga stepped outside the mud hut that was her father's home.
She had hoped that he would understand that becoming a Christian didn't mean she was rejecting her family's traditions. She loved her family, but now God was more important.
Irunga is a Herero, a tribal people living in northern Namibia. She grew up watching her grandfather sit before the holy fire and talk to the ancestors, asking them to tell God the family's concerns.
When she [...]