12: A Message Worth Sharing – Singing with Inspiration
The title for the quarter's lesson pamphlet immediately brings to mind
Hymn 499 – What  A Friend We Have in Jesus.
The Memory Text tells us to sing 
Hymn 378 – Go, Preach My Gospel and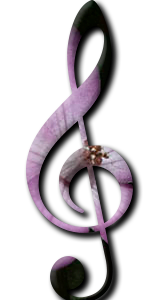 Hymn 202 – Hail Him the King of Glory. The opening paragraph then says that "Christ's atoning death was universal" – 
What a Wonderful Savior – Hymn 335 we have.
On Sunday Revelation 1:1-6 gives us 
Hymn 318 – Whiter Than Snow.
Our end-time studies show Jesus Is Coming Again – Hymn 213. The message for the end-time is 
Hymn 358 – Far and Near the Fields are Teeming, 
Hymn 366 – O Where Are the Reapers? and 
Hymn 369 – Bringing in the Sheaves because 
'Tis Almost Time for the Lord to Come – Hymn 212.
Understanding God's Message More Fully (Wednesday) we learn that 
Jesus Saves – Hymn 340. We then 
O Worship the Lord – Hymn 6. Satan is attacking our worship of our Creator in changing the heart of worship in the Sabbath. We maintain 
Holy Sabbath Day of Rest – Hymn 381.
God's Final Appeal requests that we follow His commands not the dominating commands of fallible human religious teachers, and therefore exalt Jesus – 
Hymn 371 – Lift Him Up and 
O Worship the King – Hymn 83.
For You I Am Praying – Hymn 284 because 
The Savior Is Waiting– Hymn 289 is exactly what we are able to tell each person with whom we come in contact each day.
If you do not know any of the hymns listed above, you will find the music for these at: https://sdahymnals.com/Hymnal/
2 Timothy 2:15 KJV – "Study to shew thyself approved unto God, a workman that needeth not to be ashamed, rightly dividing the word of truth."
Amen!

(

4

)

Print/PDF/Email