Further Study: Spiritual Gifts for Evangelism and Witnessing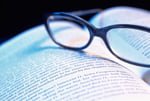 Discover (or organize) local training opportunities.
If you have decided upon an area of witnessing and evangelism and have discussed it with your pastor and evangelism leaders, it is time to consider your readiness for the task. You will want the best possible chance of influencing people for Jesus; thus, training is important. Remember, working as a team rather than individually will ensure encouragement, support, and success. The following are this week's key areas of focus.
In consultation with your pastor and evangelism leader, discuss what (if any) training events and processes can be undertaken. All training does not have to be at the local church. Explore the possibility of attending regional training or being sponsored to attend some training seminars, if available.
Another training option is to request your pastor or other trainers to provide local witnessing and evangelism training. If costs are prohibitive and there are only a few people wishing to be trained at your church, why not advertise regionally and make it a regional training event based at your place?
While you are undergoing training for your chosen area of witnessing and evangelism, consider what resources are available. Becoming familiar with resources, and how to use them, forms an important part of preparation for your ministry.
Crucial to your outreach and evangelism ministry is personal spiritual preparation. You will become more aware of your personal spiritual needs as you begin to serve God. As you then request, and receive, a greater infilling of the Holy Spirit, you will be empowered for greater service. Pray for the Holy Spirit to direct and use you.
Discussion Questions:

  "God has set in the church different gifts. These are precious in their proper places, and all may act a part in the work of preparing a people for Christ's soon coming."—Ellen G. White, Gospel Workers, p. 481. Consider to what extent spiritual gifts are emphasized in your local church. What can you do to raise their profiles?  

  "All men do not receive the same gifts, but to every servant of the Master some gift of the Spirit is promised."—Ellen G. White, Christ's Object Lessons, p. 327. How can we help encourage all church members to discover, develop, and use their spiritual gifts? Why is it important that we do so?
Amen!

(

0

)