"When My Trophies At Last I Lay Down"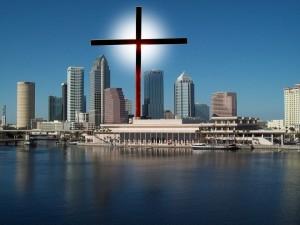 Several years ago, when I first became a literature evangelist, I was attending an awards banquet for the best sales persons in the Southwest. I was awe struck by the nice shiny plaques and trophies the winners were receiving for leading the region in sales, hours worked, and other categories. I was so impressed that I decided right then and there that I was going to be Number One next year so that I could receive such a reward at the next awards banquet.
The next year I went out and worked from early morning until as late at night as I could. After all, if I couldn't lead the region in sales, I could at least lead in hours worked by just working all the time. Sure enough by the end of the year I had led my region in hours worked and in sales! I could not wait to receive that award I had been fantasizing about all year! Only one problem: Due to finances there was no awards banquet that year. Nothing for me! No recognition! I was angry and upset. I had been slighted. I felt insulted by my leaders.
Soon after that, I was on my way to an appointment to show the Christian books to a family in Grove Oklahoma. As I was driving down an old dirt road, I ran across an old historic church and a very old cemetery next to it. Being the history buff that I am, I decided to take a few minutes and look around. It was interesting! Many of the people had died in the 1800's. I saw many graves for children and little babies. One family had lost four babies over the course of a few years, and I was amazed at the faith of this family as they had a Scripture promise engraved on each grave marker.
As I was contemplating the suffering this family must have endured, it dawned on me that many of these people had died at ages a lot younger than I was. Soon I was contemplating the fact that I had outlived many of these people and, of course, was the only one alive right now. Soon a voice inside my mind started asking me the questions, "Why have you outlived these people, and why are you alive right now?" As I pondered the suffering and heartache of the families represented in the cemetery and in the world today, it hit me like a bolt of lightning! I am not alive today to win trophies and awards. Those trophies cannot heal broken hearts, they cannot forgive sins and they cannot give people hope for tomorrow. Suddenly I realized how selfish and silly I had been. I decided to minister to save people's souls and give them hope and not to win awards. I then realized the meaning of the words in an old classic hymn, "When my trophies at last I lay down, I will cling to the old rugged cross." I realized my trophies were my works, what I had earned. Of course nothing that I had earned, could ever heal a broken heart, forgive a single sin, or save my soul, let alone someone else's!
Finally, the regional director felt sorry for me and sent me a very nice plaque. Several years after that, I was asked to have a vespers service for a church youth group camp-out. I asked them to have a bonfire going as I gave my talk. I showed the kids my nice shiny plaque and let them admire it as I talked about how hard I had worked for it. Then I told them how that plaque could do nothing to save me or anyone else. I then took the trophy and threw it into the fire. As the trophy melted in the fire and the kids looked at me with shocked expressions, I told them that "My trophies I lay down, and now cling to the old rugged cross." I don't need the trophy, I need the cross, for it can accomplish so much more for a hurting, dying world! Now, instead of being motivated by awards and trophies to save souls, I am motivated by the cross of Christ. "The love of Christ constrains me."
I told you about my trophy. Now what about yours? Are you holding onto a trophy in your life today? Ask yourself if that trophy can heal a broken heart, or forgive sins, or give people hope. I encourage you to lay down your trophy and join me, as we all cling to the old rugged cross. Never again do I want to live to draw people's attention to my trophies. I am alive today for one reason and one reason only—to draw people's attention to the Cross of Christ.
Why are you alive today?

(

83

)