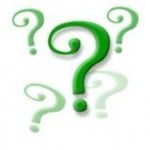 Into the tent where the gypsy boy lay
Dying alone at the close of the day.
News of salvation we carried; said he
"Nobody ever has told it to me."
Tell it again, tell it again!
Salvation's story repeat o'er and o'er.
'Til none can say of the children of men
Nobody ever has told me before.
I heard this song when I was in the primary division of Sabbath school. It made me so sad to think of a young boy dying alone […]