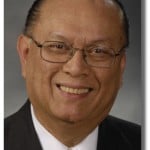 Dowell Chow
Neng Suan cried out in agony. His son—his only son—was dead.
Neng and his wife have five daughters, but in their culture girls count for nothing. If someone asked Neng how many children he had, his answer was, "I have a son." A son meant stability, support in old age, hope for the future. But suddenly his only son, his pride and joy, was dead. Now Neng had nothing, no hope, and no future.
Neng and his family live in a village in Southeast Asia. In his culture if a couple dies without a son, the relatives swoop in and claim everything the couple owns—their land, their home, their livestock—everything. Daughters have no rights; it's as if they don't exist. And now Neng and his wife had no son. His life became meaningless.
Before his son died, Neng had been attending a Protestant church, but when his son died, his hope and faith died with the boy. He stopped attending church. His life became enshrouded in darkness. He began drinking, and before long he was smoking and chewing khaini, a tobacco-lime product.
Neng lost interest in his work and spent his days drinking. His whole family gave up on him, except for his wife, who supported the family by cultivating a few crops in her hillside garden. She tried to encourage her distraught husband, but nothing seemed to bring peace to his troubled soul.
Then one night Neng turned on his radio looking for distraction. He found a program that caught his interest. It was called the "The Voice of Hope." The speaker's voice soothed him, and the message brought hope to Neng's heart. From that night on, Neng listened to the program.
Neng learned that the speaker, Pastor Khan Suan, would be holding meetings near his home. Neng decided to attend the meetings. His wife went with him, and together they experienced the love of God anew. Neng and his wife surrendered their lives to Christ and asked to be baptized.
Neng claimed God's promise in Philippians 4:13, "I can do all things through Christ who strengthens me" (NKJV), and with Christ's strength, he gave up his self-destructive habits. People noticed the changes in Neng's life. "God understands my loss," he says. "He gave His son to die for me. Although I lost my precious son, I have found comfort in Christ."
Neng is glad that in his deepest sorrow, God sent him the message of love through Adventist World Radio. Your mission offerings help support this ministry of the Adventist Church.
---
Dowell Chow is president of Adventist World Radio.
---
Produced by the General Conference Office of Adventist Mission.
Find more stories like this at AdventistMission.org
email: info@adventistmission.org
Amen!

(

0

)

Print/PDF/Email