06: From Arrogance to Destruction – Singing with Inspiration
The hymn that will be used as the theme for this quarter is from "The Church Hymnal, Official Hymnal of the Seventh-Day Adventist Church" which was surpassed by the "Seventh-day Adventist Hymnal" in 1985.In the 'old' hymnal,
Number 497 – Standing by a Purpose True, that is, "Dare to be a Daniel" will be the favourite. I do hope you are able to source this hymn and use it frequently during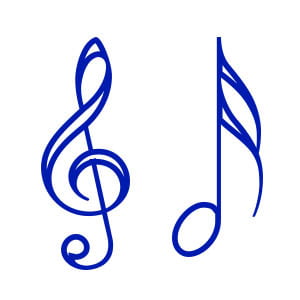 this quarters Sabbath School study time.
Nebuchadnezzar took a long time to acknowledge God and then said "I blessed the Most High and praised and honored Him who lives forever" –
Hymn 7 The Lord in Zion Reigneth. Sadly, Belshazzar does not follow in Nebuchadnezzar's footsteps, and fails to say
Lord, Speak to Me – Hymn 541. Meantime, Daniel has remained faithful
Hymn 602 O Brother, Be Faithful, and the Queen steps forward (Tuesday) to bring Daniel to the attention of the king
Are we found wanting, as was the King on Wednesday? –
Hymn 416 The Judgment Has Set.
The polar opposite of the fall of Babylon (Thursday) is God's kingdom being forever in
Hymn 506 A Mighty Fortress.
God's blessings as you enjoy your "Singing with Inspiration" this quarter.
2 Timothy 2:15 KJV – "Study to shew thyself approved unto God, a workman that needeth not to be ashamed, rightly dividing the word of truth."
Amen!

(

6

)

Print/PDF/Email