HopeSS: The Pre-Advent Judgment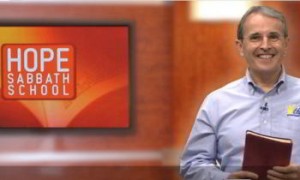 You can now see the current lesson of Pastor Derek Morris's Sabbath School Class on the HopeTV. It is an hour-long  "an in-depth, inter-active study of the Word of God." If you don't have satellite TV, you can download the video (MP4) or audio (MP3) files and the lesson outlines (PDF) to your computer from the site.
For Sabbath School teachers, this is a good example of how a good Sabbath School class should function.
A Youtube version of the Hope Sabbath School "The Pre-Advent Judgment" lesson is also available, and it works very well on mobile devices. You can download the lesson outlines from the HopeTV Sabbath School Site.
[weaver_youtube id=zWL0tVMcux8 autoplay=0 rel=0]

(

25

)