Mentoring and Coaching vs Grooming
A while back I was watching my favorite show at the time, Unsolved Mysteries. This episode was about a young boy who was mentored by a young man. Since it was Unsolved Mysteries, where we're often told to call the 1-800-876-5353 number (still works btw) to catch the bad guys, I was bracing myself for the turn in the story, when the man would harm the boy. That time never came. Instead the boy, grown, was using the show to find his mentor, to thank him for being such a great friend in his time of need. It turned out to be a heart-warming story about an adult mentoring a child.
Unfortunetely the media often shares the horror stories which have made a couple of my friends, both male and female, afraid to mentor children, even though they would make amazing mentors to worthy young people, like the boy in the Unsolved Mysteries story. The horror stories, sadly mostly true, that get passed from church to church, scare legitimate mentors away from helping children as well. They do not want their intentions to be misconstrued.
This week at school, I heard an excellent discussion about child safety, which mentioned grooming. Grooming is where an adult with ill intentions over time gains the trust of a child, only to abuse that trust. During the talk, it occurred to me exactly why some of my friends refuse to help with children's Sabbath school and Pathfinders. Is it possible that to them, mentoring and grooming look alike? After all Satan has to have his counterfeit for everything good. He knows how vitally important mentoring is, so he wants his "grooming" counterfeit to look like mentoring. This gives him a double victory. He can destroy innocent lives through grooming and make good people afraid to mentor for fear they will be considered groomers. As a matter of fact, before I started writing this, I Googled "Mentoring and grooming" and found this website saying that grooming and mentoring are synonyms! After all, don't we hear positive references to grooming? We hear that "The coach is grooming this player to be an assistant coach," and "The conference is grooming this pastor to take over as conference secretary." That gave me a hunch that I may be on to something.
So I thought it might be a good idea if potential mentors could have a clear picture of mentoring, and a clear picture of grooming in the context of adult – youth relationships, so they could tell them both apart. I realize I am not an authority on the subject, so I would like to paint a picture of both, just to get the ball rolling, and hopefully some people a lot more skilled than I am can chime in and agree or disagree and add some insight. Here goes:
Mentoring: A coach works with a group of children and other adult coaches to give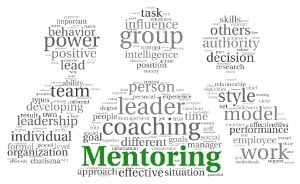 each child a sense of belonging to the group and community. When a particular child needs extra coaching, the parents and/or child approaches the coach, and the coach gives the extra one-on-one instruction on the group site, only as requested and needed. The goal of the coach is to get the child back into the group mainstream. The coach networks to get the child the help he/she needs. If Sally needs extra help memorizing her Sabbath School memory verse, the coach will share tips, like word associations, and then encourage other students and/or coaches to practice with Sally. The coach wants Sally to feel like she is a valued part of the community and trains Sally to be a useful and healthy member of the group and community. Mentoring is community-driven and social in nature.
Grooming: A coach meets a child in a group, but then isolates the child from the group under the guise that the child needs extra and "special" training that only he/she can give. He/she may even claim that Sally should not be working with others, as she may become "confused" by the tips others may give along with the tips he/she provides. The coach wants Sally to feel like she is special when she is around her/him, instead of feeling special to the entire group. Instead of training Sally to be a healthy member of the group and community, the coach teaches Sally to rely on her/him and the special instruction only she/he can give. Grooming is one-on-one driven, and is isolating in nature.
Does this make sense? Does this help? I hope together, we can give a clear picture of what healthy mentoring looks like, as boys and girls can use, not one or two, but many positive male and female mentors in their lives. The more the merrier-and the healthier!

(

31

)