Further Study: "The work of creation can never be explained by science.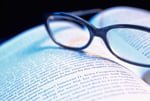 What science can explain the mystery of life? "The theory that God did not create matter when He brought the world into existence is without foundation. In the formation of our world, God was not indebted to pre-existing matter. On the contrary, all things, material or spiritual, stood up before the Lord Jehovah at His voice and were created for His own purpose. The heavens and all the host of them, the earth and all things therein, are not only the work of His hand; they came into existence by the breath of His mouth."-Ellen G. White, Testimonies for the Church, vol. 8, pp. 258, 259. "Just how God accomplished the work of creation he has never revealed to men; human science cannot search out the secrets of the Most High. His creative power is as incomprehensible as his existence."-Ellen G. White, Patriarchs and Prophets, p. 113.
Discussion Questions
In class, discuss your answer to Sunday's final question.
Science talks about what it calls "anthropic coincidences" (from the Greek word anthropos for "man"), the incredibly fine-tuned balance of forces in nature that make it possible for human life to exist. Notice, though, the built-in bias revealed in the word coincidences. If you don't believe in God, you have to attribute these amazing balances to mere coincidence. Why is the belief that these balances were the product of a Creator God a more reasonable explanation than to simply call them "coincidences"?
Consider the love of the Creator as He formed Adam and Eve and provided them with a beautiful garden home, knowing that He Himself would suffer and die on Calvary at the hands of the race He was creating. What do we learn about God's love from the decision that He made to go ahead with the creation anyway?
How does the "Big Bang" theory compare with the Creation statement in Genesis 1:1? Might the "Big Bang" be a description of the way in which the universe came into existence at God's Word? What issues or problems do you see in this idea? Why would it be dangerous to link our theology to any scientific theory, especially when science so often changes?
Amen!

(

0

)

Print/PDF/Email