Wednesday: In Unity and Equality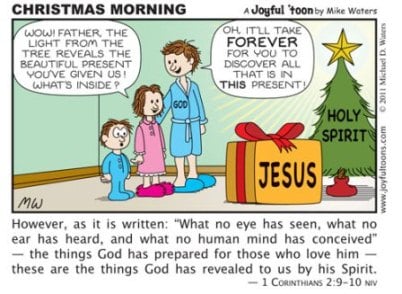 However clear the Bible is that God is one (echad), the Bible also talks about the plurality of Persons. Scholars and Bible students through the millennia have seen in many Old Testament texts powerful evidence of the plural nature of God. This truth, as with many others, is more fully revealed in the New Testament.
Read Genesis 1:26, 27. How is God's plurality revealed here?  
---
---
This pairing of plural and singular when referring to God also occurs in Genesis 11:7, 8 at the building of the tower of Babel. God Himself speaks again. The "Lord" is mentioned, yet He speaks as one of a group ("Us").
Read Isaiah 6:8. In what ways do you see the plurality of the "Lord" revealed there, as well?
---
---
In the New Testament, how does Peter's sermon at Pentecost exalt Jesus within the Godhead? (See Acts 2:33.) Peter, a devout monotheistic Jew, and thus a believer in One God, proclaims the full divinity of Christ, now in heaven. In his letter to the Jewish exiles of the dispersion, Peter again communicates evidence of the triune nature of God. (See 1 Pet. 1:1–3.)
How does Paul include the plurality of God as he describes the process of salvation? 2 Cor. 1:20–22. (See also 2 Cor. 13:14.)  
---
---
With our finite minds, fallen as well, this teaching is not easy to fully grasp. But so what? We are dealing here with the nature of God, the Creator of the universe. How foolish it would be to think that we could fully understand Him, especially when, as humans, we don't "fully" understand pretty much anything. Dwell on even the "simplest" thing you can think of. How many aspects of it remain beyond your grasp? How much more so with something as grand as the nature of God Himself?
To select a different email delivery time, please click here.
Amen!

(

0

)

Print/PDF/Email