14: Ephesians in the Heart – Singing with Inspiration
The book of Ephesians does show us "How to Follow Jesus in Trying Times": 
Hymn 623 – I Will Follow Thee, My Saviour so that our actions will always speak louder than our words.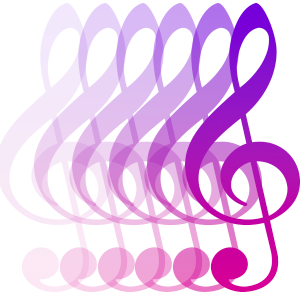 Our memory text shines around 
Marvelous Grace – Hymn 109 that is bestowed upon us by our Lord Jesus, and our gracious God.
Sunday portrays the blessings we have in Christ: 
Blessed Assurance, Jesus is Mine – Hymn 462. "Through the grace of God expressed in Christ Jesus, we may live this day on the mountaintop!": 
Christ Upon The Mountain Peak – Hymn 147.
Because we are 
By Christ Redeemed – Hymn 402 we are then "redeemed for community" (Monday).
What a joy to be in "the Church of the Living God" where we find 
The Church Has One Foundation – Hymn 348 so that we may then 
Rise Up, O Church Of God – Hymn 615 just as Paul had the church do in his time.
Wednesday encourages us to say 
O For A Faith – Hymn 533 that will not shrink!
Thursday brings back to us the 
Marvelous Grace – Hymn 109 of our loving God, with great encouragement to
Turn Your Eyes Upon Jesus – Hymn 290.
With finality, Paul states that "Victory is assured": 
Faith Is The Victory – Hymn 608.
As we have completed with wonderful quarter studying Ephesians, may we step forward and be Christ-like, which means Christian.
So, dear people, be encouraged to go forward and
"Lift up the trumpet and loud let it ring, Jesus IS coming again" – Hymn 213.
To learn unknown hymns, you will find the accompaniment music for each one at: https://sdahymnals.com/Hymnal/
Another great resource is for when there is a hymn you wish to sing but can't find it in your hymnal. Go to https://www.sdahymnal.org/Search and in the search bar type a special word in that is in the hymn. I am sure you will be amazed at the help you will be given.
 2 Timothy 2:15 KJV – "Study to shew thyself approved unto God, a workman that needeth not to be ashamed, rightly dividing the word of truth."

(

3

)