Further Study: Friends Forever
"The arrival of Silas and Timothy from Macedonia, during Paul's sojourn in Corinth, had greatly cheered the apostle. They brought him 'good tidings' of the 'faith and charity' of those who had accepted the truth during the first visit of the gospel messengers to Thessalonica. Paul's heart went out in tender sympathy toward these believers, who, in the midst of trial and adversity, had remained true to God."-Ellen G. White, The Acts of the Apostles, p. 255.
"True, heaven-born love is not selfish and changeable. It is not dependent on human praise. The heart of him who receives the grace of God overflows with love for God and for those for whom Christ died. Self is not struggling for recognition. He does not love others because they love and please him, because they appreciate his merits, but because they are Christ's purchased possession. If his motives, words, or actions are misunderstood or misrepresented, he takes no offense, but pursues the even tenor of his way. He is kind and thoughtful, humble in his opinion of himself, yet full of hope, always trusting in the mercy and love of God."-Ellen G. White, Christ's Object Lessons, pp. 101, 102.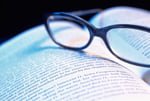 Discussion Questions:
In Christ's Object Lessons (above), and in many other places, Ellen White uses the phrase "souls for whom Christ died." How widely should that phrase be applied? To every human being on earth? Or only to fellow believers in Christ? If Christ truly died for all, then why are not all saved?
How important is previous relationship when it comes to giving advice or criticism to a fellow believer? What can we learn about this from Paul's example in this week's passage? What can we learn from this that can help us in our ministry to others?
Paul's love and concern for the believers in Thessalonica is so apparent. This love mirrors the love that Jesus revealed when He was here in the flesh. Love is such a powerful component in the softening of hearts and the opening up of people to the grace of God. How can we learn to love others more than we already do? How can we better learn to reveal that love, as well?
Summary: In 1 Thessalonians 2:13-3:13 Paul describes the events and emotions of the period between the time he was forced to leave Thessalonica and when Timothy arrives in Corinth with news about the church. The central emphasis of the chapter is Paul's deep bond with the Thessalonian believers.
Amen!

(

0

)

Print/PDF/Email